Yeah apparently the guy had a fallout with Metrum after a change in management
Took your suggestion and placed an order for the Amber 3. Thank you for the help! Will post a picture once I have all the components set up.
Also, I opted for no volume control on the Amber. If my source (until I can get a dedicated streamer) is a Mac Mini or a Macbook Pro, would the volume be controlled from there? What would be the advantage of having it on the DAC?
Lots to learn and I appreciate all your replies
You can use the volume on the computer but it's not optimal. No issue with not having a volume but that means you'll need a volume control somewhere upstream (computer) or downstream (pre-amp or integrated amp)
The Amber is a popular DAC and rightfully so, but you've already been told that jumping into the high end will mean you're blind from a personal preference standpoint. The Amber 3 is not a bad place to start.
As mentioned, on a high end setup, your source music will be important, and you'll be able to really see when low bit rate file pops up in the playlist or songs that sound great in your car, but just sound rough, imperfect, sloppy, poorly recorded on the headphone setup you're using.
I don't expect the Verite to be unforgiving, as I never heard one, (I use Eikons) and the Amber is not entirely unforgiving, but it's their ability to resolve sound that starts to show imperfections. Think of it as watching a SD movie on an HD screen.
Np, will be curious to hear how it goes

Ideally you want to control from the amp
Mainly if you are running a 2 channel system with a power amp, your dac can run direct to your power amps without needing a preamp
And yes @db_Cooper is correct in that make sure you have everything sorted
The Auris amp does have a volume control. I was wondering is there is any particular benefit to having one on the DAC.
I have been thinking about the 'being blind to personal preferences'. While ideally I would have liked to build based on auditioning and trying out multiple components; that is just not an option in the country where I am in. The only option would be to buy and later try selling it if it does not suit my taste.
I plan to use Tidal or Roon for now. Maybe Spotify for tracks/ compositions that I cannot find elsewhere.
Will eventually start looking into cables and other components too. For now I just want to get these and start listening

On a different note, have you ever had the opportunity to try the dCS Bartok? If yes, what did you think of it?
Yes, I thought it was good but not great for the money imo, there would be other things I'd have at that price point
Roon is great, but it's not a service per say. It just takes your local files and presents them to you in a beautiful, very immersive way. I love it. If you want to stream you need a streaming service like Tidal or Qobuz.
But, since you mentioned Tidal, they've made their bed on MQA. The Lampizator is not an MQA capable DAC. (thank god for that, lol) A lot of people are seeing the ripples of MQA turning out to be more marketing than value and there's quite a bit of back and forth discussion around it at the moment.
Fortunately now there are more lossless streaming services available than ever. Apple is coming in, Spotify, Amazon and like I mentioned Qobuz. The only two streaming services incorporated into Roon are Tidal and Qobuz though.
Gotcha! Can't wait to try my first high end (mid end?) music set up. As @db_Cooper alluded to it, I am quite curious to listen to all my current music and make out the difference between my car speakers/ SONOS system and this one.
Ah I see. Yes, I was looking at Apple Music as an option. Haven't had a chance to do a deep dive into these yet. From what I hear, there are not many MQA tracks available either, if I understood that correctly
Tidal is an MQA almost exclusive now. So there are a lot of tracks, it's the value of how they've turned those tracks into MQA that's raising a lot of questions.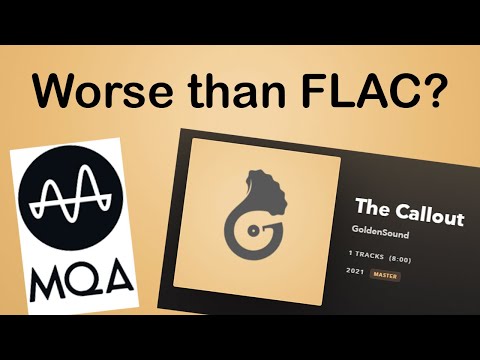 That was quite an informative watch. Thank you!