This got in today.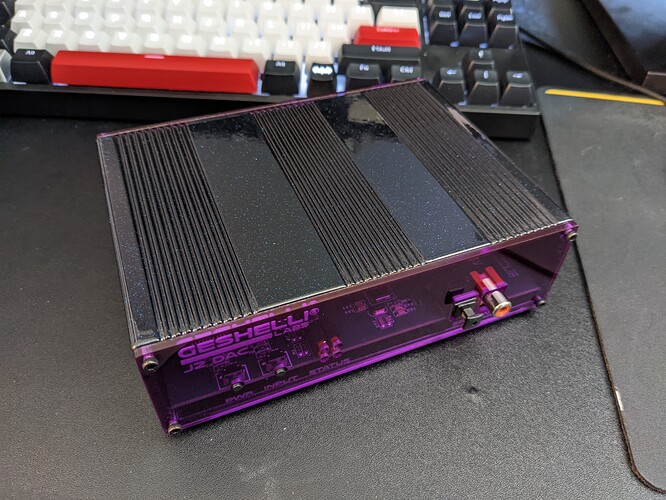 Testing with Focal Elegia < Magni Heresy < Modi3+ (optical input) vs. J2 (Amanero USB Input)
Full gain on the J2 is LOUD compared to the Modi. So I bumped it down to match in Medium gain.
Modi seems less resolving than the J2. Vocals and the guitars are coming out more clearly in the J2. Can't tell if anything else is happening, but that's where I'm at now.