Yep, too bad I'd probably be dead by the time Linsol shipped it to me.
I actually got free express shipping when I ordered mine; made it stateside in less than a week and should be delivered by Monday. I'm looking forward to it, as it looks like an EJ07 with slightly more treble and much better extension. I sent my EJ07 back several months ago for the loose crossovers, so hopefully this will fill the hole in my heart. I'm looking forward to comparing it against the Reecho x Peacock Spring 1 and Kinera Nanna.
The BGGAR review has really gotten me interested, after more people give reviews this might be my next buy instead of the ThieAudio L3. Be sure to give impressions when you get it!
OK, you got me to put in an order!

Got my Tea in this morning, and initial impressions are VERY positive. Gonna give it at least a week or two to really lay out my feelings, gonna A/B with my Reecho x Peacock Spring 1 and (incoming) Thieaudio Legacy 3.
Perfect, a TEA v. L3 is exactly what I'm after. Keep up the good work.
Felix
will wait for more reviews…the only review ive seen is from BGGAR interesting…
" Mangird Tea - An Upgraded Version of the Ten
Mangird is truly a perfectionist while making and creating the astonishing HiFi earphones. Following the first legend model, Mangird Ten, the audio engineers have take numerous work in improving the new model-Tea. Just like the name, this model takes that much time as making a cup of tea and displays details as you are tasting the tea, lingering aftertaste is so attractive."
What?
How is the soundstage on the Mangird Tea? Does it produce any 3D-like sound (like the Thieaudio L9)? I keep telling myself to wait for additional reviews to come out but it has been so difficult not placing an order since the iem is on Drop for an even better price that Linsoul…
The soundstage is pretty wide and spacious for an IEM, on par with the Spring 1 or Andromeda to my ears. Maybe not as wide as the Kinera Nanna, but close. It has a precise-yet-natural presentation for imaging, and the center image in particular is very good IMO.
Yeah, I think this is going to be right up my alley. Excited to get it!
I've been holding off on my impressions due to getting used to the Teas, as well as waiting for my Legacy 3s to arrive. My Legacy 3s arrived today and, while I'll need time to get used to them and try all of the switch configurations/tip roll, I think I prefer the Teas as an all-rounder. I also wanted to do more side-by-side of the Teas against the Reecho x Peacock Spring 1 and Kinera Nanna, although I will say that, for the money I think the Tea is one of the best things going today if the tuning hits your library and preferences right.
Mine came in today. All I have to say is HOLY HELL!!! Anybody want to buy some IEMs? This is my endgame.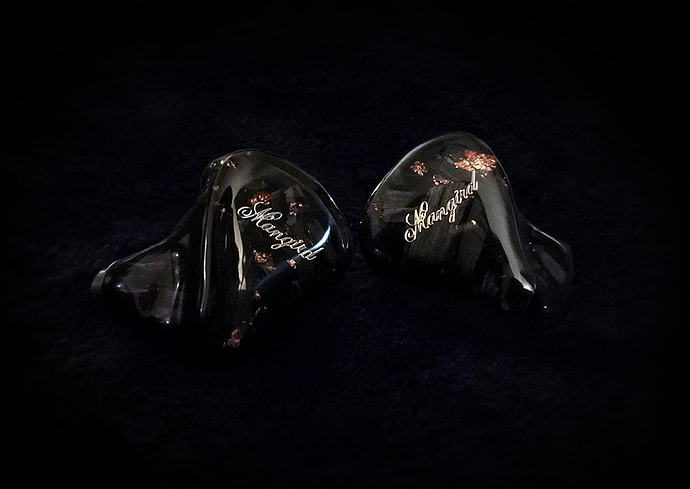 It's only been a few days and I'm still acclimating to the sound, but to my ears these are exceptional. Things that stood out to me right away were soundstage, imaging, and clarity. Excellent sound quality and tonal balance as well. I've read a few posts that people were disappointed with the sub-bass, but it only revels itself when called upon, which I think is a huge plus in my book. This is a multi-genre IEM that plays nicely with everything. I can see how this could potentially be an "end game" for some. Easy to recommend in the $200-300 category for someone looking to make that next big step.
Can anyone compare these to the OH10,Starfield, or L3? Thanks!
What tips do you use on your teas?
I can't answer that yet. It's still in flux. I could only use foam because of the suction at first, but lately I've been experimenting with all my silicone tips trying to find something that will work. While I worked today, I used SpinFit tips and they worked, but I had to play a game of getting a descent seal and not pushing them too deeply in my ear to create the suction.
I'm hoping the more I use them I might be able to get away with silicone tips.
lol this is exactly what im going though right now hahaha…the foam tips they came with are decent, but im using the dekonis. i could not understand why the spin fits felt so weird, and the final audio tips where just ok. but im about to post my impressions