I have to press three buttons to listen to music? WTF
hehehe…he doesn't know how to use the three buttons (shells)…
Only 3 ?
Im around 5-6 buttons, depending of last source mode.
seriously now, what is your sound chain? why are 3 buttons so bad?
Imagine turning off music.
I'm only kidding I'm being an asshole LOL I want my system to work by me just thinking about it
God some of you audio files LOL yes I spelled that wrong too
I now have a vintage Bose 301 on my left side and a Klipsch rp-600m on the right and it sounds amazing I sit in the dark rubbing my chin … mental masturbation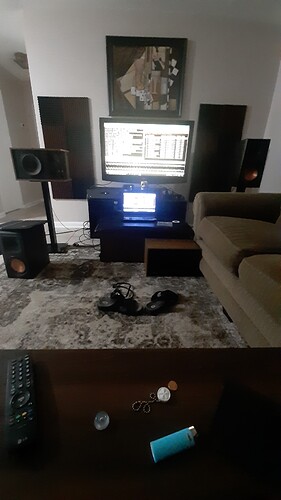 HERESY!!! HE'S A HERETIC! BAN HIM! or BURN HIM AT THE FIRE!!!
or better yet, tie him up and put baby shark on a repeat loop!!!
I am impervious to cute puppy dog eyes.

now I will have a second system on repeat loop with the 'this is the song that never ends'…
Jimmy McGriff electric funk!!
I give you a gift listen