This Kenwood 5 disc carousel player was on a shelf collecting dust at my mom's house. So I've borrowed it.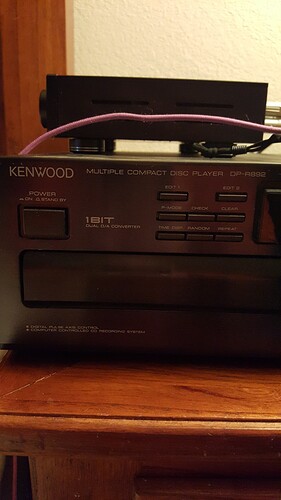 1 Bit DAC via RCA output into my SingXer SA1.
So clear but also way louder. The player must have much higher voltage output than the DISH box I've been using as a source, on which I had to crank the volume on the SA1 to the max to get room/house filling sound level. Now 3 o'clock is plenty for that & max is too loud.
Only issue is it will not tolerate any kind of scratch on a CD. It goes into bad jitter upon hitting any scratch.