Lets post our favorite playlists to share.
oh great, ive been looking for more R&B to listen too. thanks
On Amazon gives the Rnb Channel



Is not possible to hear the Playlist from Gravitas.
Is it beacuse he have a USA Account and mine is Germany?
The name of the playlist is Classic Soul Ballads. I bet it's because of the difference in international accounts. I hope that helps.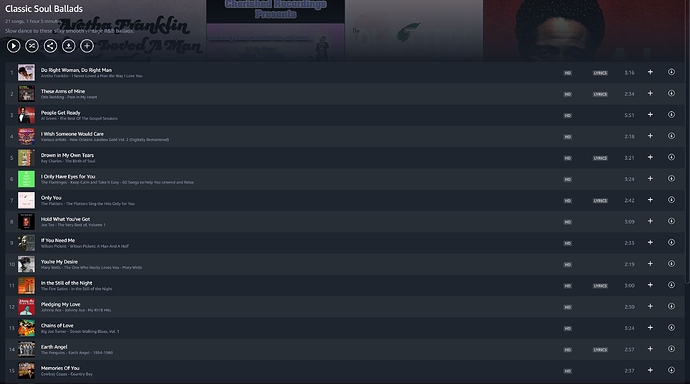 Don't think i've ever made a play list…I listen to albums mostly or bits of albums…am I the only one?
I was that way until I first signed up for Spotify. I'm still that way but the curated and user playlists from Spotify have so opened me up and introduced me to new music I am about 60-40 playlists to albums. I still do a lot of album listening though.