Hi guys, I recently posted the AutoEQ profile for the ZST Pro/Colorful (different than the ZST) then I decided to buy the KZ ZSN Pro X as I have seen very good reviews of these IEMs for their price, they cost me around 40$ plus the KZ gold mixed cable cost me in total 55$ plus their default black case, the truth is that I can't feel bad with this purchase since the sibilance of the ZST Pro had me exhausted, then as I learned to use it without problems the jaakkopasanen project (AutoEQ) I decided to make my own EQ profile since I didn't manage to get any EQ profile for these IEMs so without further ado I hope you enjoy it.
I made the profiles available in jaakkopasanen's project but I did get some 3 extra graphs which are:
Innerfidelity Target (Innerfidelity FR target | Super Best Audio Friends)
Klaus Neutral for IEMs (Constructing an Audiophile IEM Reference Target - Klaus Eulenbach)
Crinacle target (In-Ear Fidelity's IEM Neutral Target Gets an Update (+ Database Updates) – In-Ear Fidelity)
The EQ only profile has no compensation with any graph, i.e. zero.csv compensation.
Also I want to warn you that for a question of comfort all the other profiles I made them for Poweramp EQ, that is to say they have the frequencies in -31,62,125,250,500,1000,2000,4000,8000,16000 with Q=1.50, since this is the default of Poweramp, only the EQ profile only has the Parametric EQ, I hope that it is not an inconvenience for you, if you need or want a specific profile in Parametric send me a PM and I will kindly help you. I hope it will be helpful for you.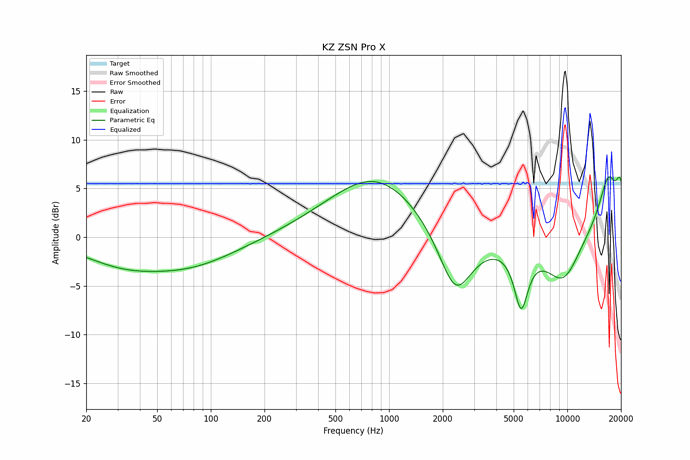 Link: https://drive.google.com/drive/folders/1rb7Pd1a9kBZ6mOpMulTTa9gvRUv5lZKN?usp=sharing