A couple weeks ago I had a friendly correspondence with Lukasz Feliks of Feliks-Audio in Poland who was able to offer me a B-stock Espressivo Mk I (a customer had traded it in to upgrade to the Euforia). It just arrived today and man, what a sound! I've plugged in a pair of DT880 600's today and have been listening for a few hours. I now get the tube sound thing. Wow! I'm blown away by it. So beautiful, and not just the sound. The build, hand crafted and just beautiful to look at.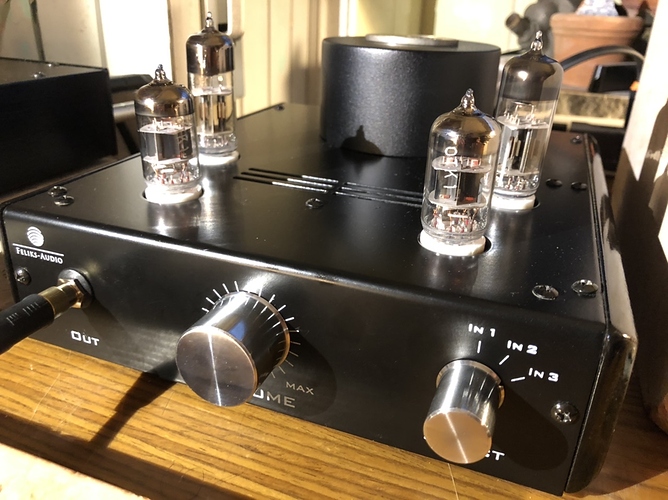 It's the first time I've really enjoyed the DT880's, although I find they have limitations that don't allow them to express the full richness of the amp - distortion at high volumes for one and still too much treble peak, even though noticeably toned down compared to the solid state amp I used in on previously.
Anyway I wanted to start a thread on best synergy/pairing headphones in any price range for OTL amps in general and (if anyone knows the Feliks-Audio sound, this amp in particular).
I have word from the horse's mouth that the some of the best pairings with this amp are:
Beyeerdynamic T1 First Generation
ZMF Attikus
Sennheiser 650/600
Anyone have any more suggestions, experience with OTL and HP's?
(btw: I tried them with the planar Sundaras, and after weeks of posting annoying questions on this forum about whether they might pair well with OTL's and why not, I can safely say they sound like crap, absolutely no synergy whatsoever, so I've laid that particular ghost to rest. )