Hi there,
My first post here, just to raise some concerns about the quality of Brainwavz eacups. To keep it short, about 3 years ago I purchased a pair of replacement ear cups for the ATH m50x. I didn't use these very often, at most a few hours per week. Time passed and recently I noticed that the inner part of the cups started to peel. Initially I thought that those are just cracks (which is normal even for genuine leather), but because the process accelerated, now I can clearly see that there is a wave pattern behind the very thin layer of leather/skin.
I have contacted Brainwavz and they are telling me that this is normal and the earcups are made of genuine leather.
Also, reading the 1 star reviews on Amazon, I found out that more people are having this issue.
I'm frustrated because I was expecting these earcups to last for a lifetime (I'm a bit ironic here, just in case in need to mention it). Again, the only problem I have is with the inner side of the eacups. The rest are perfectly fine, even after 3 years, but I feel that Brainwavz should mention this on their product page - these are not 100% genuine leather (I can't give a percentage, but genuine leather is used only for the external parts - hope it makes sense). Can't understand the reason of doing this, the most important part of the earcup, where it "touches" your ear and there's higher humidity in that area is made from a material prone to peeling…
What's your opinion about this? Have you experienced or seen something similar?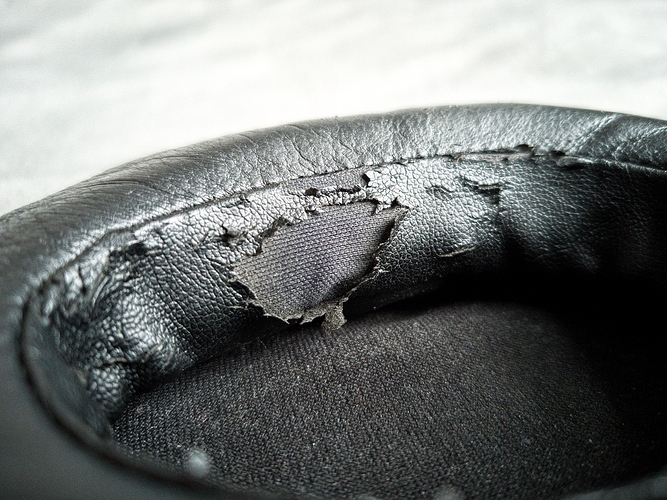 Thanks!