When watching something that's made for 5.1 everything sounds good
but on youtube and twitch only the right and left speakers "work"
So my question is if its possible to also use the center speaker (maybe the rear ones as well if it sounds good)?
I have it plugged into a Sound Blaster AE-7 so i think can't use the realtek stuff.
In the Sound Blaster software there is something called SBX-Profile which i guess are some virtual enhancers.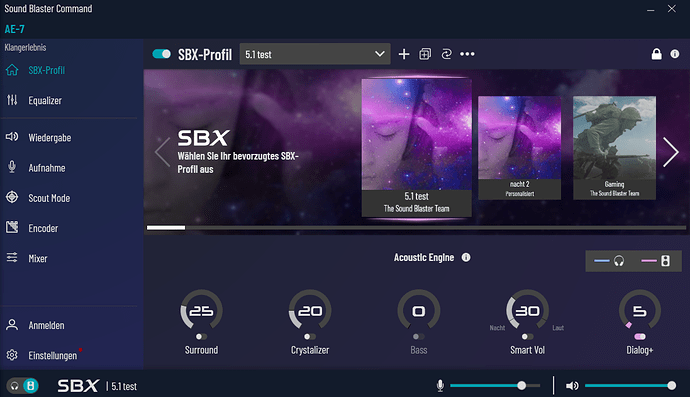 When playing around with them i found out that the Dialog+ kind of has the effect i want.
It probably tried to put the voices on the center speaker and also is getting some of the rest.
But it also messes around with the sound a bit.
What i am thinking of is to play the left and right sound on the center speaker on like maybe 30-50% volume. And also would like to try to play the front sound on the rear spekers on 20-40%.
Is there a software that would make that possible?