I think they are about to release DM2 i saw something yesterday ohhhhhh!
So basically the third version of Dark Magician?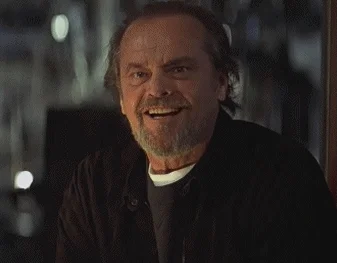 I have a complicated history with my Hiby RS2, it's always sounded a bit off. I suppose having multiple Daps means I didn't give it a proper go anyway I left it playing for an hour before I put the Meze Advar in my ears with it. Wow! @ToneDeafMonk the Advar with R2R a marriage made in heaven. I seemed to have blocked that you're supposed to let R2R warm up and boy the Advar has so much untapped potential I really need to spend more time with them. Sometimes I need to concentrate on what I have instead of continually looking for the next big one.
I am hoping XDUOO comes out with a R2R for the XD05 Pro soon
Look what I have for a listen
SounRhyme PRADO 6BA 4 EST'S
This is a tour loaner so shell and cable might be different
And KZ PR3 final tuning
Great Fun FATfreq Scarlet Mini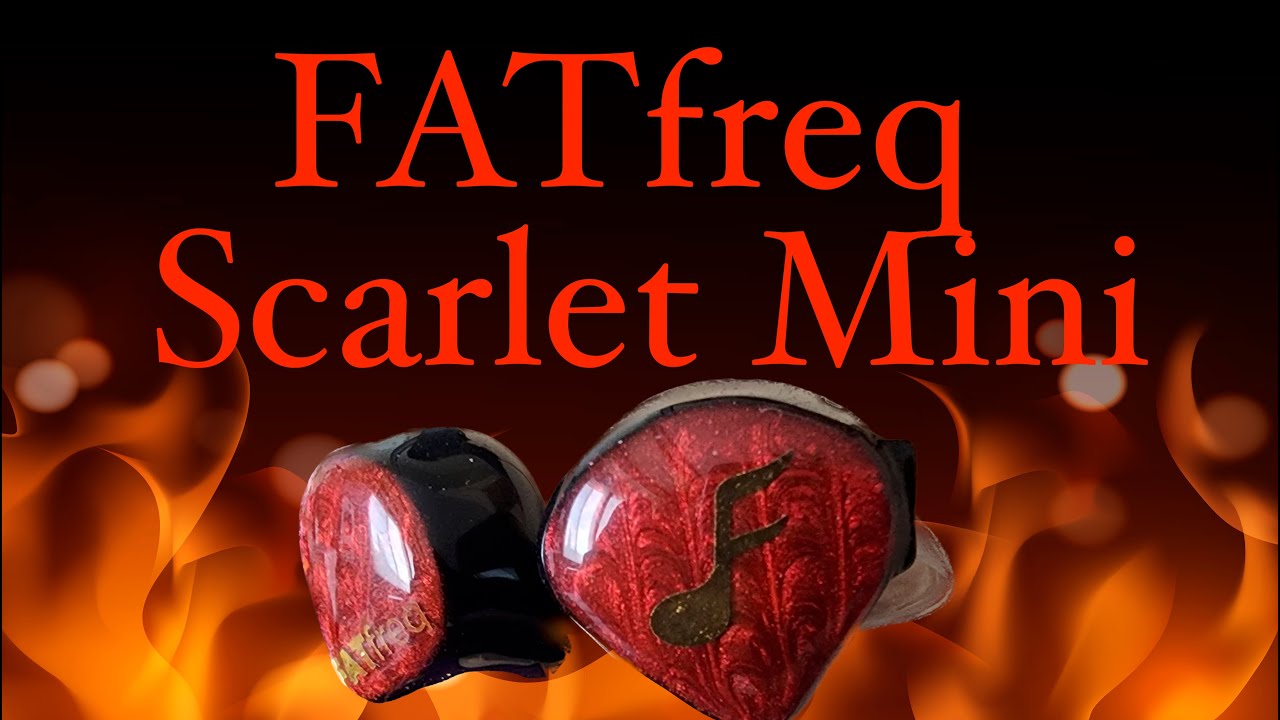 Bass with special sauce more than a ONE TRICK PONY


A Jekyll and Mr. Hyde personality one side warm and super chill and the other Bass heads dream!


Custom shell shape and design makes for a really small shell and comfortable fit for me


Yes mids and highs keep up even with some serious thump going on.

Needs power to get going and bring out its true soul


For my tastes needs more mid bass


love to even have 2db more highs in the next version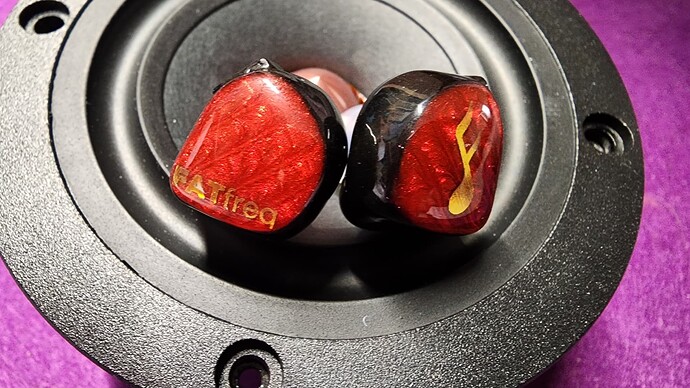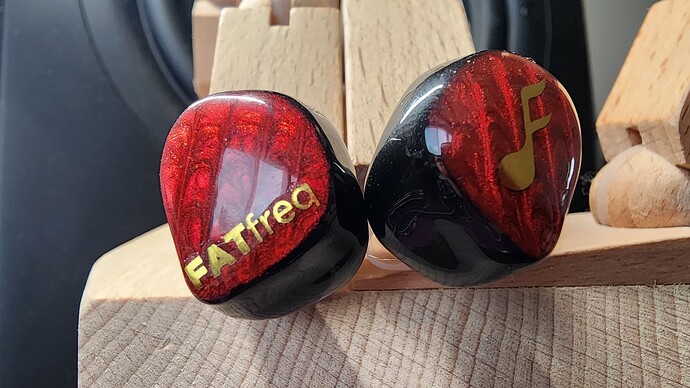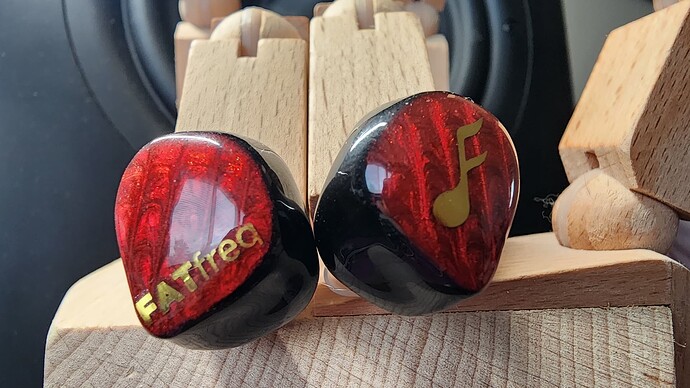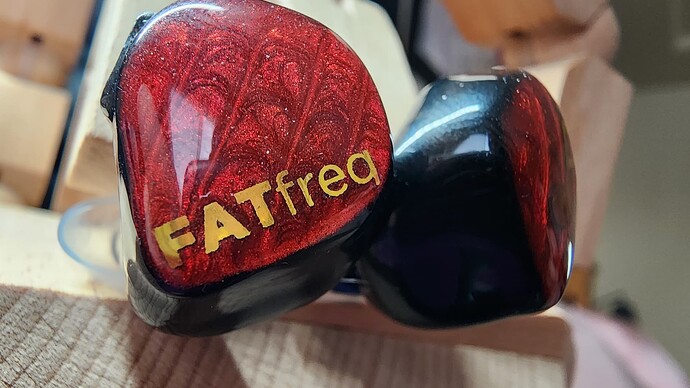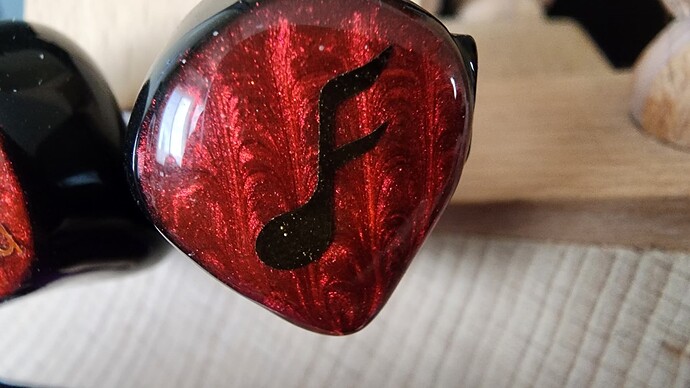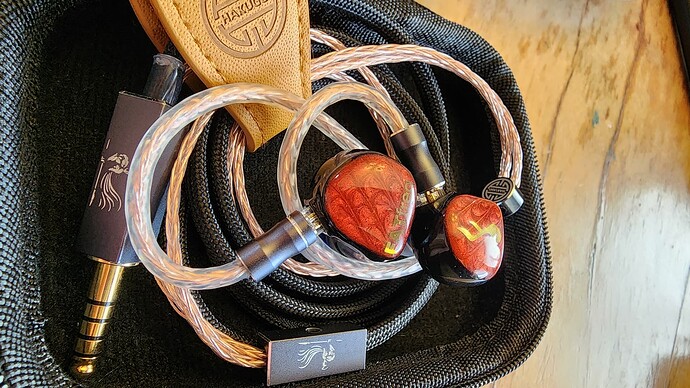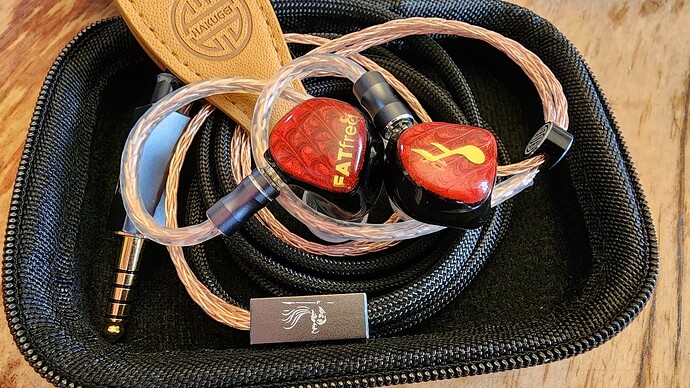 How do you find the Black Warrior? Have it in my cart and might have with the swappable MMCX/2PIN option.
I love this cable alot on how thin and flexible it is. Earhooks are nicely shaped.
Not sure what ou mean my swappable MMCX/2pin its one or the other ?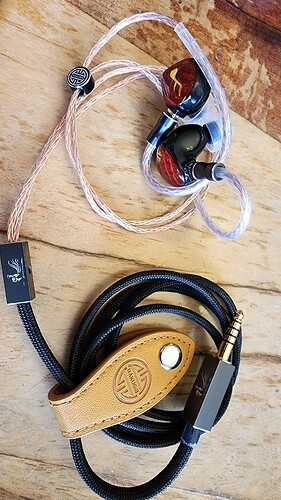 I like the looks of that design

Pr3 now has a squig by TDM, short feedback on it?
Going to listen to it today graph kinda scares me
Gotta hold of some Penon 10th ae! My custom T4 should be here soon too. When do you expect to get your T4's? Happy thanksgiving


Still in the sku for production…
The wait
TDM, have you tried the Phoenixcall?
Not yet but its working its way arround in our group.
Ok, looking forward to hear your take on them. I just got them today, really special IMHO.