Thanks for the kind words everyone. It is very much appreciated
Just wanted to give Hart Audio cables a bump. I don't believe in cable magic, but having a couple amps and too many headphones… Hart Audio's modular nature is a godsend. Makes swapping cans or sources SO much easier. If they were kinky microphonic nightmares, I'd still use them. But thankfully, they are great cables that do their job and are incredibly convenient. Highly recommended.
I just ordered a Hart cable with a couple of interconnects for my Hifiman Sundara. Never before has a headphone been so desperately in need of a nice cable!

Can't wait!
More new Hart gear today. I finally broke down and bought a Cascade cable. I have, in some cases, found my cables to be a little short. I don't want to re-buy all my cables so I wondered if my connectors could be recabled with longer cables. No, they couldn't.
However, they do make extension cables. Up to four feet, I believe. I bought a 12" extension and that should be perfect for me.
Always a pleasure to deal with Hannah! I really have to do a full HAC photo shoot this weekend.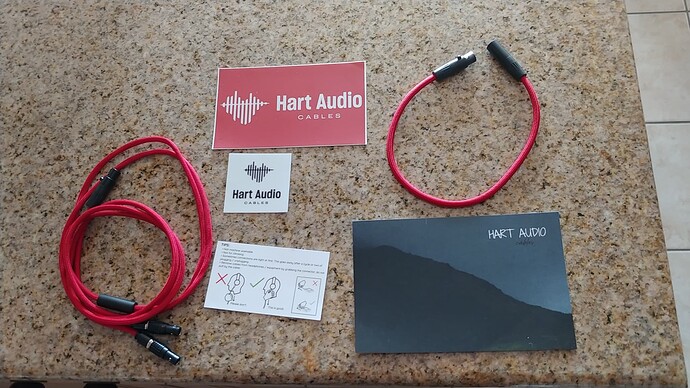 I've gotta make another order at some point to put a new sticker on my truck