Hey there, finally had some spare time in recent weeks to work on some new stuff we've had in the works, and just launched a couple of them today!
First, a new multi-kit. The Multi-kit 6. Calling this one the budget friendly kit.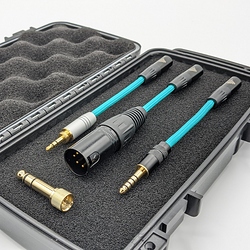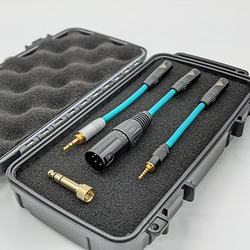 It includes a threaded 3.5mm interconnect; kill two birds with one stone type thing. Also includes the standard male 4-pin XLR interconnect, and then your choice of a 2.5mm or 4.4mm pentaconn interconnect.
The idea was to just try to get as much utility as possible in a kit to hopefully reduce any barrier to entry cost might cause for people.
Hope you dig it. It's only available in the one color on the site for now. Not sure if this will be a temporary thing (color, product in general etc.). We'll see how it goes!
The second thing! More embarrassingly, I've been doing a podcast with some friends of mine in anticipation of some other stuff in the works here, and rather than continue to bank the episodes, we've launched it. It's called the club club podcast. We pick an album to talk about once a week and have a relatively short conversation about it. If you've emailed us, you've interacted with Hannah, who is on the podcast with me, as well as two of our friends, Patrick (Acoustics Engineer), and Zach (Broadcast AV / IT background).
Thanks!