I'm looking to create a HT setup in my living room.
Disclaimer: Kind of an audio noob. I got the HD6xx headphones, aune stack and THX 789 because I liked what Z said about them. I am enjoying them greatly.
I kind of have my mind set on some Klipsch speakers. I watched Z review the RF7-iii which kind of sold me on them: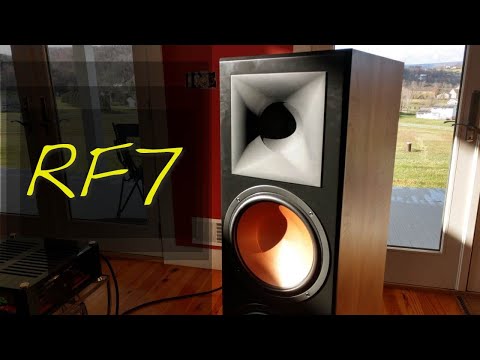 And this dude: Klipsch RF-7 III Pissing Off my Neighbors Since 2019 - YouTube + ANOTHER Klipsch RF-7III vs SVS ULTRA Tower Comparison!!! Part 2 - YouTube
In some scenario's I prefer the SVS setup but in some I think there is too much bass. I think I am better off with a separate sub.
I can however not listen to them before buying them. I do not know of any audioshops nearby that have them (Live in EU) I have to go by videos on Youtube.
I also don't have a receiver yet. Currently looking at the Denon AVC-X3700H
What I currently (maybe this thread changes my mind) want to get is:
2x RF-7 III left + right
1x RC-64 III center
1x Klipsch SPL-150 sub
2x RP-600M back left + back right
Denon AVC-X3700H receiver
I do not want to nuke my wallet for this all in 1 go so I am looking to spread cost a bit.
So a couple of questions:
What would be the best course of action? Buy the RF7-iii speakers first and later get the RC-64 III center speakers with the RP-600M or just use the RP-600 with maybe the RC-64 till I want to get the RF7 speakers.
Or am I overlooking some questions I need to ask myself first before I get any of this?
PS: I am very exited at the possibility of blasting Epic Score, the Modern Warfare main theme, Hans Zimmer, Bach, The Buena Vista Social Club, Wolfheart and much more in my living room. THERE WILL BE MUSIC.