Hello,
I've been looking for an amplifier that's stable down to 2 Ohm to drive my WATT/Puppy 5 Speakers, and I have found a potential match here in Germany: a pair of ML No. 434 Monoblocks for 3000€. They received a Capacitor upgrade in 2020 by a reputable ML Dealer, Sun Audio.
Now I've just got an email from Shenzhen Audio notifying me about the summer sale, and that the Topping LA90 Discrete are on sale. I've been interested but hesitant to get them since their launch, since they are only rated at 4 Ohm, and the WATT/Puppy 5 system has an impedance which dips down to 2.9 Ohm: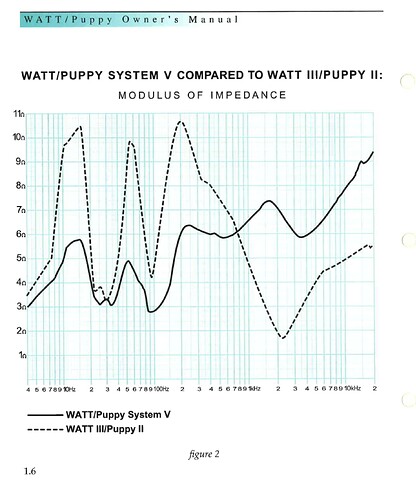 However the LA90 Discrete has much better measurements than the ML434 - I'm just not sure how well they can handle a 2.9 Ohm load.
Regardless of price: which mono amplifiers do you think I should get for my WATT/Puppy 5 - the ML434 or the LA90D?
If it helps, the system is composed of an iFi Zen Stream, ML360S and Topping A90D in Preamplifier Mode.
Thank you for any insights