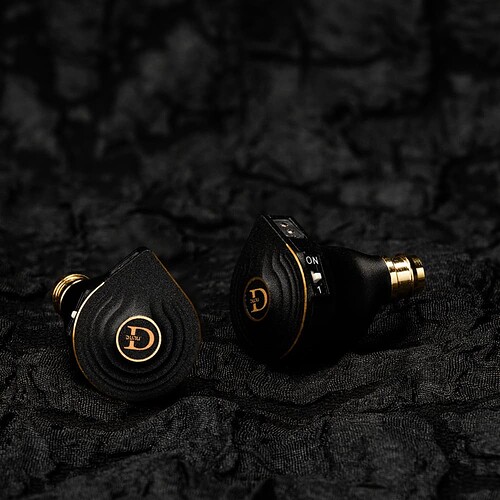 New Talos launching pretty soon. I'm very hyped about this one.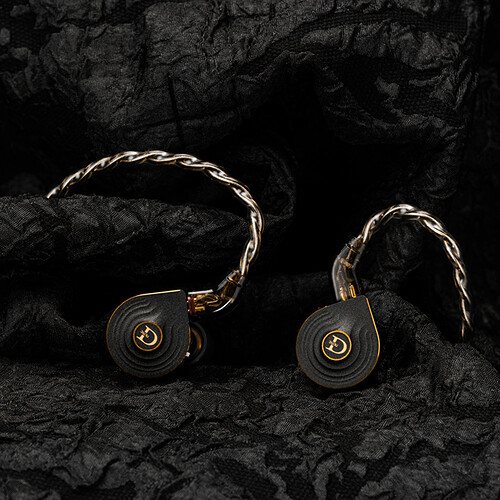 Curve looks very interesting. It's so rare to see a switch actually changing an IEM drastically enough to be worth having. This is almost getting 2 different IEMs.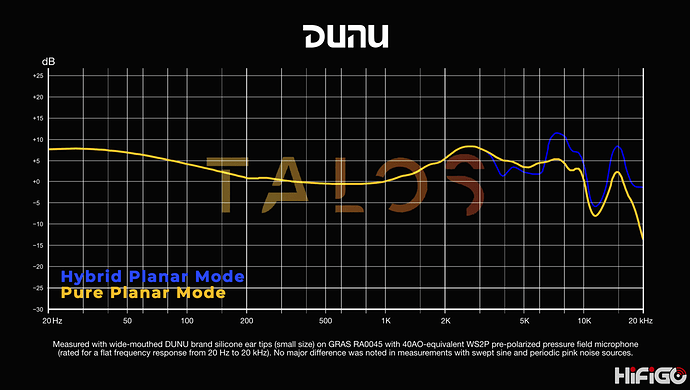 Here is some information I can find so far about it. Mostly from Hifigo.
" DUNU joins the arsenal of planar driver IEMs with the latest Talos. It's won't hurt us to call the Talos a Planar Hybrid IEM as the pair comes equipped with a 14.6mm planar magnetic and dual custom BA drivers arranged together in innovative architecture. We call the Talos innovative as it comes with a switch that allows the users to switch it between Planar or Hybrid Planar operating modes!! DUNU Talos brings an all-new experience with its switchable Hybrid mode, be sure you check it out!!
Hybrid Planar Or Just Planar Or Both?
DUNU has specially designed the audio architecture of the latest Talos. They have equipped the pair with a 14.6mm planar magnetic driver and dual BA drivers. The planar magnetic driver here has been tuned for a full frequency band response while the Dual BA drivers are here for the high and ultra-high frequencies. Talos features a switch that allows the users to easily switch between Planar mode or Hybrid Planar mode. In planar mode, the pair produces a smooth, natural, warm output suitable for long listening sessions and ideal for most genres. In Hybrid mode, the pair gets a transparent and beautiful sound with improved resolution and speed.
Specially Designed 14.6mm Planar Magnetic Driver:-
DUNU Talos comes with a newly-developed 14.6mm ultra-thin diaphragm planar magnetic driver. It uses an ultra-light silver alloy voice coil along with an N55 double-sided magnetic circuit. It is tuned for the full frequency band and responds to it amazingly well. Planar drivers are known for their ultra-low distortion and fast transients, the same can be expected here from the latest Talos.
Dual Customised Balanced Armature Driver units:-
DUNU Talos features two high-performance custom-tuned balanced armature driver units for the high and ultra-high frequency bands. They produce transparent high-frequency responses with excellent resolution and clarity. You are going to love the amazing performance of the BA drivers that brings out the minutest of the details from your music!!
Precisely Crafted Aluminum Alloy Cavities:-
DUNU has got years of experience with them in designing budget and premium HiFi audio IEMs. With that expertise, they have designed the shell of the latest Talos with an ergonomic shape. The shells are carved using a high-precision CNC machining process with Aviation-grade aluminum alloy material. The pair has a gold-plated brass acoustic cavity structure to ensure a natural sound response with the pair!!
Professionally Designed Cavity Structure:-
DUNU Talos has got a professionally designed cavity structure. The shells have multiple air vents present on the front and rear cavities. These vents have been designed after extensive simulation tests. They form a unique multi-vent air flow micro-control system to achieve strong dynamic and low-frequency response and at the same time provide a comfortable wearing experience and good isolation levels.
High-Purity Silver-Plated Single Crystal Cable:-
DUNU Talos comes with a high-purity silver-plated monocrystalline stock cable. This cable ensures high-efficiency signal transmission with low coloration, thanks to its Litz braided structure. Each wire here is covered with an insulating layer to protect the pair from signal loss during transmission. It uses standard 0.78mm 2-pin connectors."
I'll post my first impressions here as soon as I can get my hands on one. Stay tune!!