Giving a little bit of love to the FX80. Please share your thought and experience.
From what I understand these speakers are powered monitoring speakers with a good bang for the buck from 200-259€ per unit. Reviewed already by Z and my main comment being about a great video by Produce Like A Pro.
Coaxial design
Equipped with a 8" woofer and a 1.2" tweeter
110 W Class D power amplifier
Power: 60 W Woofer, 50 W Tweeter
Frequency response: 35 - 22,000 Hz (+/- 3)
Bass reflex port on the front panel
Adaptable EQ (adapts to the installation location)
Low frequency cut-off: (Flat, 60 Hz, 80 Hz, 100 Hz)
Volume control with increment markings
Auto standby function
Inputs: XLR, RCA
Power supply 100V-240V
Dimensions: 340 x 254 x 295 mm
Weight: 7.8 kg
Price is per unit
ZReview's
Sound Demo
Produce Like a Pro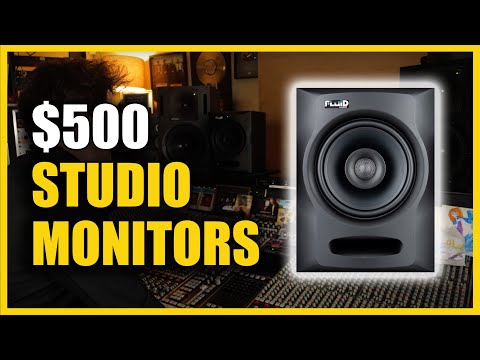 The his TLDR is: Too bassy. Enabling the speaker's high and mid gain makes these shine. Adding a bass cut at 60Hz is really flattening the general sound. In other words: a fun speaker for people who prefer more flat sounding ones which can be even more accurate with a few switches.