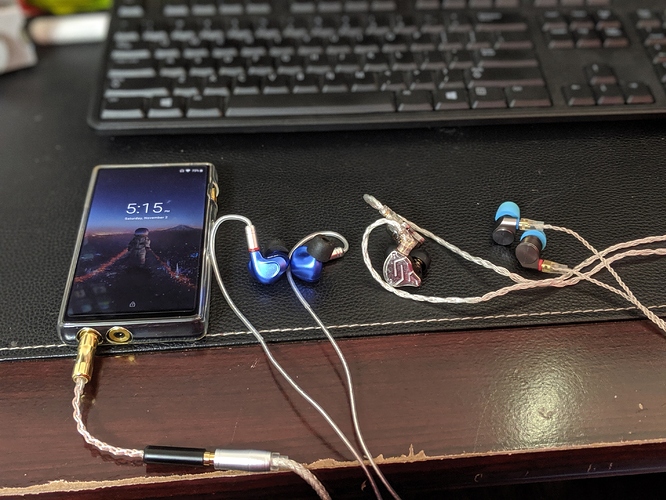 If I were forced to rank them, I'd have to give the edge to T2 for one reason: cleaner and more detailed yet without sibilance or harsh spikes. The only thing missing is the bass that I would like to have. I feel like a T2 with better bass would be unbeatable without spending lots of money.
ZS10 Pro give you exactly what the T2s lack: bass. I personally think the bass on these is damn good. It's tight, quick, plenty of it, no bleeding into mids or muddy / boomy shenanigans. Just excellent. Mids are great too. There are some treble spikes where you can get a little sibilance and harshness on snare drum cracks but overall very enjoyable. Perfect fit for my ears too.
BGVP DMG. To my ears these are sloppy nasty loose and boomy in the bass, mids are actually decent to the extent they can sometimes get out from under the nasty bass bleed. Highs are harsh. Just don't like these at all.