How do you store your headphones?
I have 3 headphones next to my computer that I like changing between, but want a better solution than just plopping them down on the desktop.
I've 3d printer a couple of different holders. One type where the headband rest on a 3-4cm part of the holder, and one that is a dummy head.
I'm worried about leaving the headphones on the stands for a long time.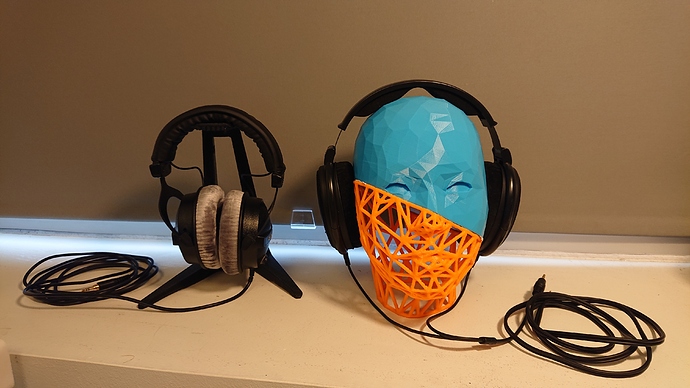 Will the head make the the headband more loose over time? Will the banana stand make an dent in the headband?
What solutions do you guys/gals recommend?