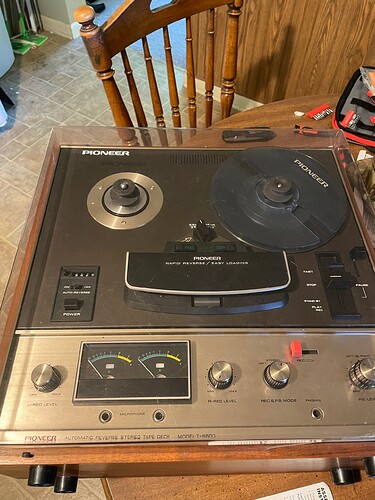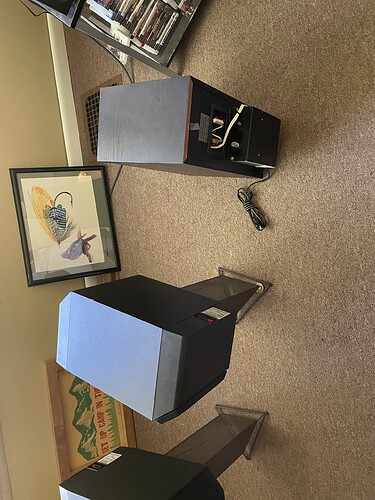 Hi everyone, I'm new here. Attempting to piece together a hifi system from various estate sales. These are the items I've picked up so far, feel free to give opinions regarding price and quality of item.
2x Bose 301-series 4 bookshelf speakers with stands 135$
Wharfedale modus sub-bass 8ohm 100w
Wharfedale modus cube speakers w/o top tweeters x2 37.50$ For sub and cubes
Pioneer t-6100 r2r , powers up but needs belts. 45$
The wharfe sub has a metal box with potentiometer and what looks like a power jack, is this a custom mounted amp?
Thanks!