This for anyone that works in trades or frequently has to use hearing protection and is not satisfied with the comfort. I was so tired of wearing my hearing protection as the stock pads just dig into the side of your head and after a 12 hour shift I would get headaches.
I had an extra set of stock hm5 pads from my XPT 100'S and saw they were a similar size and went for it.
The hearing protection I have was the "3M Peltor Optime 101" but this should work with almost any 3M Peltor hearing protection. The only option 3m makes that is just as comfortable is almost 60$ CAD for Camelback branded gel pads. Where a set of no name branded hm5 pads are 10-20$ or about 25-30$ CAD for OEM ones.
First step is to pull off the pads from the hearing protection just pull straight out they pop out quite easily.
Take a knife and cut off the stock pads and gel bladder this does make a bit of a mess so do it over a sink. Remove everything right down to the plastic support / mounting piece. And wash the plastic mounting piece.
Stretch the hm5 pads over the plastic and ensure only the very beginning of the hm5 pad material is wrapping around so there is adequate room to snap the plastic back into the hearing protection. This step took me about 25-30min it's a bit fussy but worth the time.
Enjoy your super comfortable hearing protection
Photo for proof it works: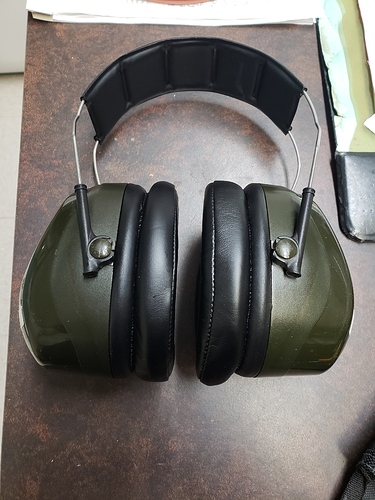 Enjoy & If ya have any questions I'll try to answer the best I can.
Cheers.