my KAI has been in my city for 3 days and still not out for delivery… maybe next week lol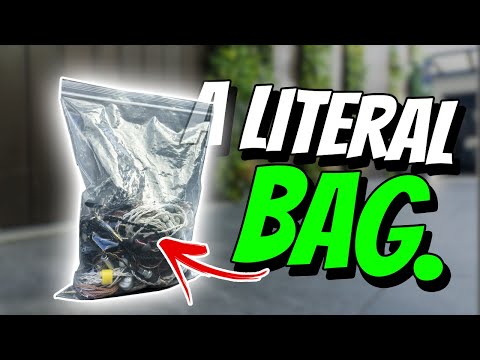 Interesting approach by a reviewer to keep up with the rapid launch schedule of IEMs. Not sure I dig the reviews style - is he so experienced that he can spend 1 song and give a rating?

I love how his preference is Aladdin > Moonlight > Canon

won't be chasing him with a pitchfork though - just YMMV and it's a hobby!
Came here to post that as well. Yeah, experience gives you that. I usually get my first impressions of 1 or 2 songs, I just keep doing more for the shake of assurance. With his backlog, I'd 100% do the same.
I like the honesty and price checking, as it always puts things into perspective.
I tend to do it (one-song testing) when I tip roll. And I can tell you it can't tell you the whole story: I was surprised when I tested some other tracks, as they hit some frequencies the 1st song didn't hit. But it gives an approximate, a first glance of what the differences will be.
Is the approximate enough is an question each one has to answer for himself.
I've come to realize that my preferences align more closely with Crin than HBB.
Moonlight is going to be too safe, too smoothed over for me and so the Mahina will be a no go for me…
I mean it is not a rating of the performance per se, but rather rating of the perceived potential as he said right? I just finished watching that in the morning and it just aligns with my perceived expectations of his taste. I am just wondering - if he did not measure those IEMs upfront and did not have the FR chart in front of him it is hella impressive that he can quite correctly compare the tuning of tested IEM to specific IEM from his memory
IIRC he doesn't measure them until after he listens as to not influence his views of said iem.
Crin also says like (at least) three different times, these are impressions. Not a review at all. I mean I don't take his (or any one person's) opinion as gospel but I'm also going to be fair when it's warranted.
Yeah I understand, but I'm not sure what the utility of an impression and rating will be if he doesn't follow up with full reviews? Guess we'll never know if those impressions ever change, right? Not sure if he said that he'll do full reviews of select IEMs…Gizaudio (I know he does work for Crin) also does impressions, but then he follows up with full reviews. Anyway, nothing against the man - I preferred his previous style (announcing rating of many IEMs in one go)
In Crin's case, as he explains in the second disclaimer at the end, is that his first impressions are about deciding if a set is even worth his time to do more listening. That makes total sense, considering the amount of sets he could have to listen to at any given period. For example, he's only doing impressions on the Tri Starsea now, when that's been out what…around 2 years now? He's very much a "I get to it when I get to it" type, so I get it.
Happy to see him taking an interest in UM MEXT! but I'm pretty sure he has graphed it before.
I agree the competition is tough and I only bought it cuz I can get it for cheap. UM should've put ESTs and make a killer v shaped set

I was interested in that AQ4 response - if it's that bassy but the signature takes it well, that's impressive, and if you contact them on Aliexpress it can be bought for $140.
Ya like @nymz said for impressions only 1 or 2 very familiar songs are enough to know; I do it as well haha songs with high dynamic ranges and busier tracks are usually used to feel out the potential. He does rank them later on his website I think, but Crin only does review videos for the most popular ones.
Also, interesting that he didn't like the Moonlight even though it graphs very similar to the Aladdin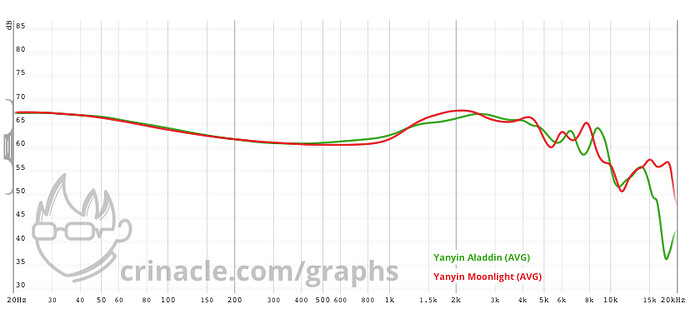 That treble does look pretty different, and then there is the driver differences. (addition of EST and change from what I assume is Bellsing/LS to Knowles BA.)
I get that, but doesn't Crin like airier treble?

5/5–>3/5 is a big jump. This is where a review would be nice haha
haha, yeah more info on why would be great. But I think its because the Moonlight might be peaky in the treble. Aladdin looks a lot smoother to me and probably something he likes judging by his CRN collab.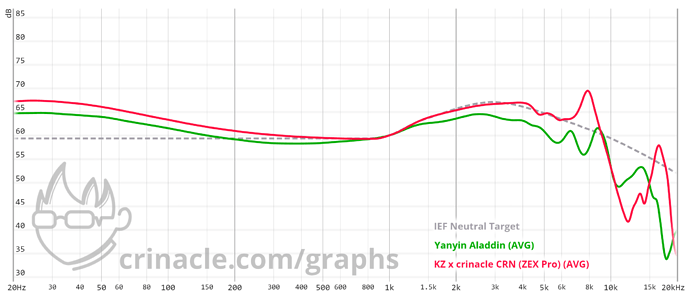 Or Tea OG


At least he liked Tea 2

Zero tip rolling in these quick reviews for one thing.