I designed some 3d printed parts that let you stick the KSC-75 driver into the G Cushion pads. I don't know if this is something you'd want to do, but it had to be done eventually right?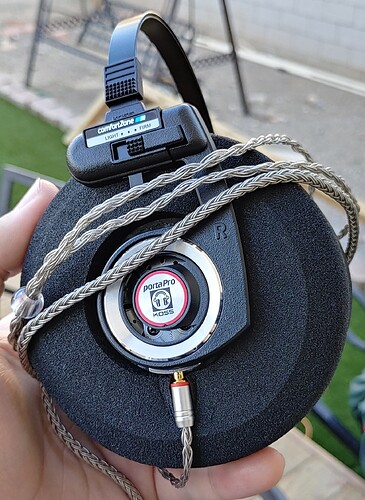 All of the STL files, as well as detailed instructions for this mod, are on Thingiverse here: Koss KSC75 Ultra Mod by rklm - Thingiverse
(Scroll down on that page for pictures and instructions)
You can do this mod with any Koss 60ohm compatible headband (eg. the Porta Pro or Parts Express headband). You can also use the stock wires or do a detachable cable mod (I included my own wire covers, but you could use the other designs out there too).
In keeping with the spirit of the KPH-30i Ultra mod, I wanted this to be as simple as possible… so if you don't wanna do any fussing around, it goes like this:
Get the adapter base/top printed
Pop the KSC-75 drivers off of their ear clips
Stick the drivers in the adapter base (align the wire with the cutout on the adapter base if you're not making it detachable)
Put the adapter top on the base and give it a 1/4 turn
Stick the adapter in the G Cushion pads
Snap your headband of choice on
I hope somebody else has as much fun with this science experiment as I did.
Feel free to remix the design, and have fun!