They're big players at the entry level, we keep seeing them in the hands of reviewers from time to time. But what about their high end?
I myself was a little set back by the surprise that they're actually doing high end because i'm so used to seeing them at the entry level, like, what, Little Dot???
I was intrigued because they had made an economy version of their ultra high end 4000usd amp, the LD A1 but for only a fraction of the price at 1500usd, the LD A2, they say it shares the same circuit board but removed both the DAC portion and the Lundahl transformer, without being an engineer or just familiar with components in general this seems like a pretty huge price drop for very little change.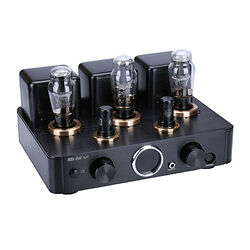 https://littledotus.com/?product=ld-a1
Been thinking of getting into tube amps for the very first time lately and the thought that this may be trickled down 4000usd kind of audio is a rather exciting prospect. Does any of you have any experience with Little Dot's high end offerings?
id love to hear what you guys think about it!