9/28/19 Update:
So I got these cables from https://hartaudiocables.com/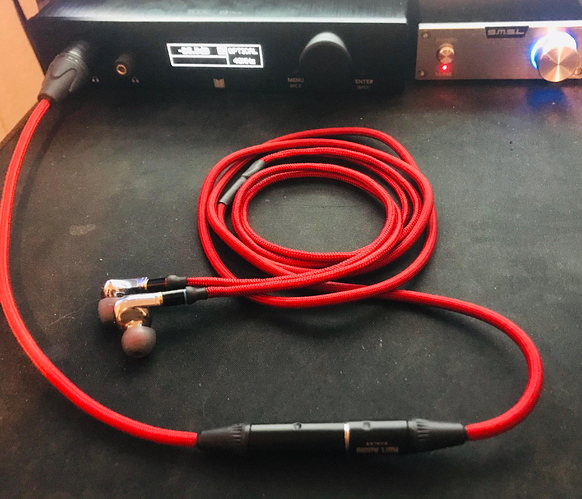 And these are perfect. I was a bit worried about the thickness for the wrap around the ear style IEMs, but they work extremely well. They are very soft, lightweight, and comfortable. I'm very happy with them. =)
The choice in materials is excellent. I'd definitely recommend them. I'm honestly pretty smitten with them. And only $50 ($30 for MMCX Headphone cable, $20 for Balanced XLR Interconnect.
I decided to order another set of of cables for my HD 660s as well. =)
Original Post:
Looking for anywhere that I could order a longer balanced MMCX Cable for IEMs for desktop usage. 2.5mm or 4.4mm connection. The typical 1.2 meters is a bit short for desktop use. Looking for about 2 meters or 6 feet. I'd also settle for an extension cable if anyone knows of a good option.