Hey!
So this is my little converted attic movie room…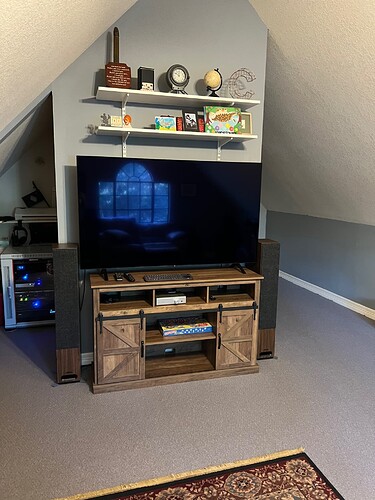 I went with the jamo S809's and I'm really not impressed by them.
They have a bad spike up top I don't like and just don't sound that impressive. Honestly I think my little computer Micca setup sounds better.
Been thinking of getting a replacement, but not sure with what.
Running a speedwoofer with them. Amp is a crown 800.
Any ideas? Somewhere around 500 bucks maybe but willing to go higher if its worth it.
I need to stick to a similar format skinny tower because of the space limitations.