Just finished my ACP + headphone amp.
Class A.
Setup for 300 Ohm HD 650's
Added a SMPS filter.
Amazing value for $199.
Typical Nelson Pass discrete class A minimial parts.
Works absolutely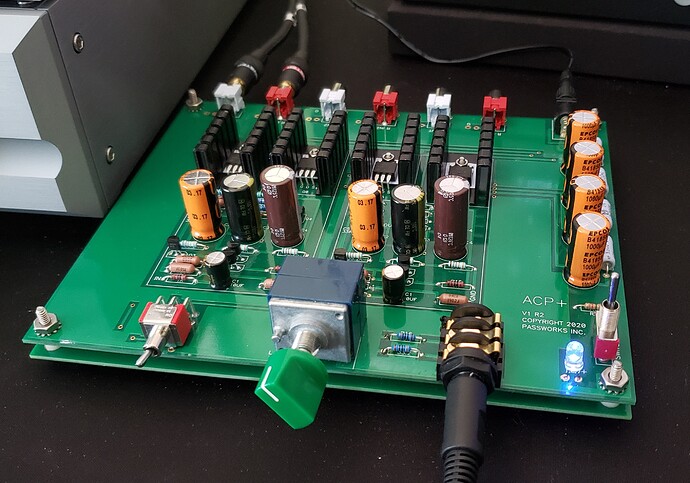 10/10 with Senn 650's.
The filter added another $10 to the cost of the overall build.
ACP+ (Amp Camp Pre-Amp + Headphone Amp) – diyAudio Store
Highly recommended for folks that want to start building stuff.
This one is simple and hard to get wrong and performs very well.
The design is optimized for 32 ohm headphones, ie Grados etc…but can easily be modified for any impedance. Has 2 inputs and a line out as well.
I am using it only for the HD 650's.
Its as good as any other amp I have used.
Alex