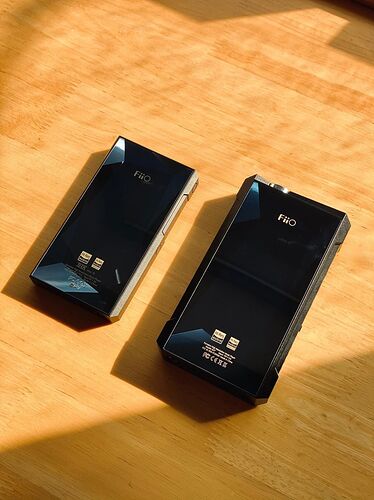 From FiiO…
Introduction to FiiO's Product Line and Update Plan in 2021
Chapter 6 King of the Kings, the Accidentally Leaked M17
First, reply to some of the questions that everyone is concerned about:
Time to launch: The first batch will be launched in October, and the quantity is probably less than 2,000 pcs.
Price: to be determined, but it will not exceed 2300USD nor less than 1500USD.
Current progress: Trial production has been completed and various reliability experiments are proceeding now. I personally feel very satisfied after using the M17 for a few days. Stay tuned! The mass production is expected to be completed at the end of September. And it will be launched after China's National Day Holiday.
Appropriate usage scenarios: to be put on desk/bedside table, suitable for long-term business trips. Not appropriate for daily commute.
The M17 will be a right choice for the experienced audiophiles, users who have a need to drive over-ear headphones, fans of HiFi hardware, and the users of M15 who want to upgrade their device.
M17 can be seen as the ultimate weapon among all new products of FiiO in 2021. It was after the success of the M15 that we are determined to plan for the M17. It can be said that M17 is a bold attempt of FiiO to explore the physical boundaries (size/weight) of portable players and the price ceiling of our products.
At that time, our initial plan was quite clear, that is to put the desktop THX788 amp circuit into a portable player, and replace the CPU with the latest one on the basis of M15 (because the 7872 has been discontinued).
Unexpectedly, when the initial version of the M17 was made, a fire broke out in the AKM semiconductor plant and had brought 4499 out of production. Therefore, a big change had to be made and the DAC was replaced with two pcs of ESS9038Pro. Since it was the very first time that we use this chip, so it took us much longer time to install than the familiar 4499.
In addition, the development cycle of M17 had increased from 12 months to 18 months, and this period unluckily coincided with the chaos of chip supply. For this reason, we had to change our original designs due to chip shortage, which invisibly further postponed the release of the device.