You know the world is on inflation when "more affordable" equals to $1289.
Affordable my ass Yanyin.
I know! But I don't set the price. I just posted a new IEM in Linsoul. The price is high, even very high, and it will hardly meet the technical specifications. That is all.

After 4 months my golden EJ 07 KL (FR with max bass) are here. The sound is golden too! I had forgotten what an IEM was to have good images…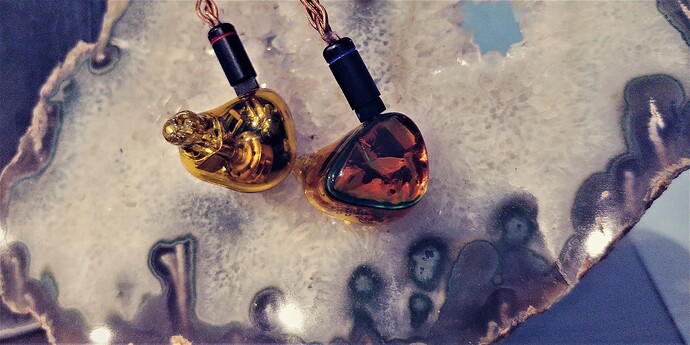 How lovely! I've got mine with me this week, too (although mine are the 'stock' KL tuning). They never disappoint!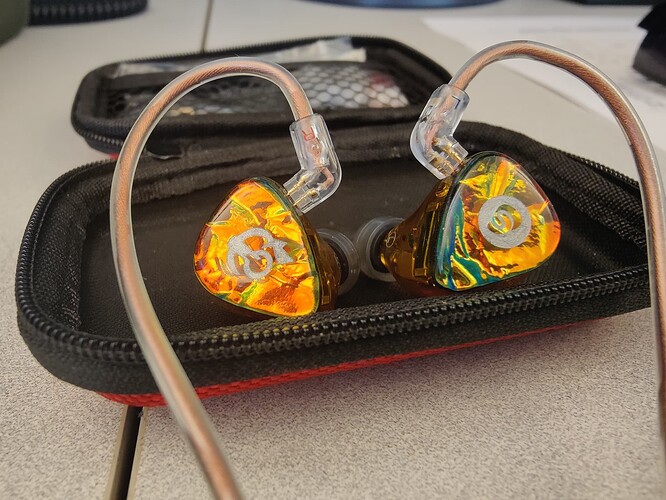 What type of tips are you running on those beauts?
Azla Crystal (size small), but I also swap between those, Azla Sedna Earfit Soft (Medium) and Azla Sedna Earfit Soft Shorts (Small). I feel like they favor wide bore tips, and I just swap based on mood or comfort needs for the moment.
I love how both of your sets look like


The good news is that, with my Storm, I'm gonna have to let the KL, the EJ07M or both go at some point (and I will absolutely cut deals on them). I'm just…not quite ready to let them go yet lol.
Hit me up with the 07M if you ever do

Great timing since I was looking for a unit for "reference" as the OG Monarch is a bit spicy for me.
Big thumbs up to @nymz review of the Oracle MKII. Nailed it Thieaudio Oracle Mk2 – The conqueror – nymz reviews
As I haven't found my tribrid with which I'm fully satisfied (Variations: mid bass tuck and uncomfortable fit, EST112: underpowered low end and underpowered ESTs).
I took my chances with the Oracle MKII and it was a lucky pull. With ventures into EQing and approaching my personal FR target the decision was easy and nymz review was the final nail.
Even while being somewhat irritated by HBBs rather negative review due to elevated treble.
True, they have elevated treble but I find it tastefully done. Fits my club hammered hearing.
So what is my FR target? The baseline for it is the Huawei Freebuds Pro 2. This tuning is satisfyingly timeless in my book. Looks like Thieaudio took this as the blueprint and polished it up. They filled the 10 kHz dip and dialed up the air frequencies.
I was torn between the Monarch MKII and Oracle MKII but read over at head-fi that the Monarch bass driver is not everyones cup of tea. Then I noticed that the Oracle has a LCP DD. Great. Case closed Oracle it is.
This is my first Thieaudio I'm fully satisfied and they look gorgeous. I will not buy new IEMs for many moons to come.
Is that still your TWS king? You checked out the Oneplus Buds pro 2? Dual DD both LCP, seems quite interesting imo.
Yes they are. This is my ranking.
Free buds Pro 2
Devialet Gemini
Oppo Enco X2
Final ZE3000
Soundcore Liberty Pro 3
Cambridge Audio Melomania 1 and 2
The rest I own are not recommended. Especially the Apple Powerbuds Pro are very bad. I'm itching to make video where I crush them with a hammer.
Waiting for a graph of the OnePlus.
There is one.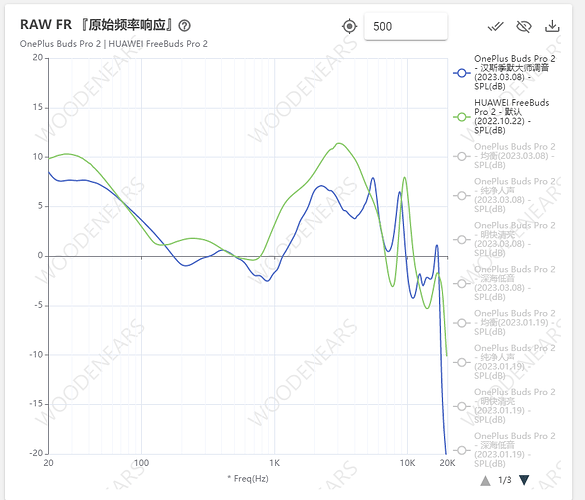 https://www.woodenears.com/data-diff?diff1BrandUuid=f6ef74bf-3665-461b-86e3-79d0bd6e10e0&diff1Uuid=827cc6a8-9485-4a59-8538-0ed7a2b243f7&typeUuid=124ec545-922e-4e80-aaae-e6cae4833fd9&diff2Uuid=5b7f6c1e-6228-4cd2-8eef-21ffaf331602&diff2BrandUuid=7f0ae2de-bf4b-48cb-a5ba-bbd1166512ff