So I understand that in ported vs sealed, sealed tends to be a bit more… Accurate (if memory serves) though won't reach as low. Ported tends to be larger, can have issues with chuffing noise, though tend to be more capable in how low in frequency it can reach.
Now, when it comes to a passive radiator, I understand it's very similar to a standard driver, but without a motor. I also understand it can also be more expensive to implement.
I'm kind of intending this to help me think out how to upgrade the sound system in my truck, and how to do a box for the sub.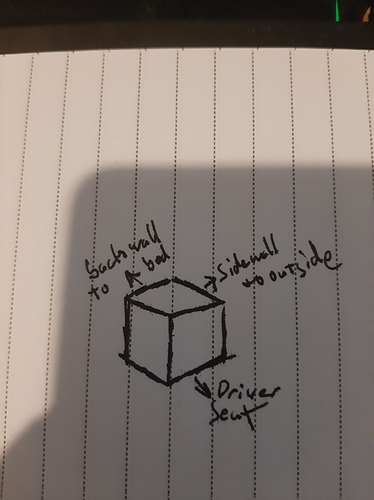 Roughly this is probably how I'd place the sub, if this very rough sketch makes any sense.