Not a big fan YouTube comparison videos since the audio quality ain't what it is in reality.
Also the room and acoustics play a big role and of course u'r own ears.
Out of What you would get at u'r place.
Not forgetting on what device, headphones or speakers you are listening to vids.
BUT!
This is still a pretty nice Channel, Digital Stereophony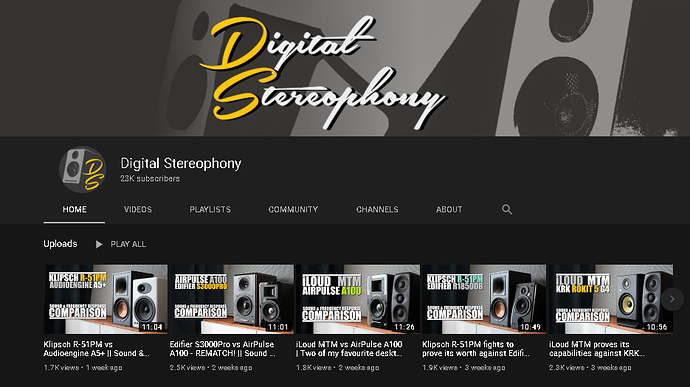 Gives a hint, clue or touche, what kinda of differences you might get, between two different powered or active speakers. How the tweeter compare and hows the bass and mid-range.
Desktop sized speakers.
Comparisons between brands like: JBL, Klipsch, Edifier, Genelec, iLoud, Adam Audio, Presonus, Swans, KRK, Kali, Yahama, Mackie, M-Audio and so on.