So wanted to show of a project my father and I have been working on for a potential business. Its not bad, but we can do better and learned a lot in the making of it. Its using a Transformer from a circular chart recorder, a 6V4 rectifier, and a 12AX7 type tube. You can tube roll it, but need to watch the current draw from the transformer. We used 12AU7 for a larger volume swing as well, and a 5751 when we did initial rolling. It sounds good, but I don't know how flat she measures yet as we need to get the oscilloscope fixed. Tubey warmth was added to my Koss 95x when I have tested it. Wiiiiiide and super close center image with vocals. Its intimate overall, but for a lack of better term just weird LOL. Oh and we are proud of our wood down here, this is made with persimmon.

I will add pics in like 5 min on an edit.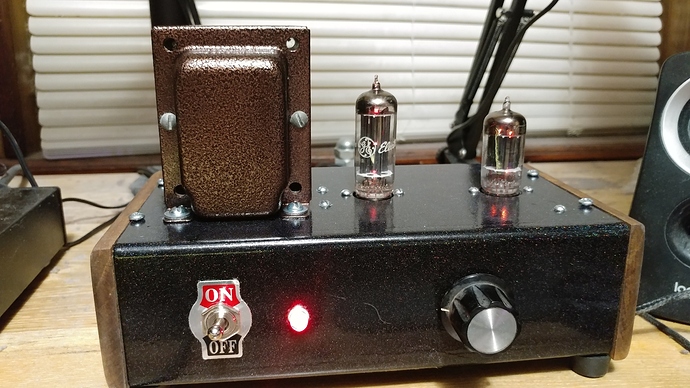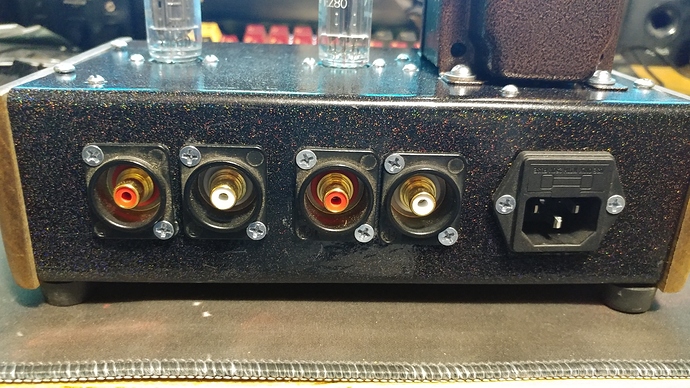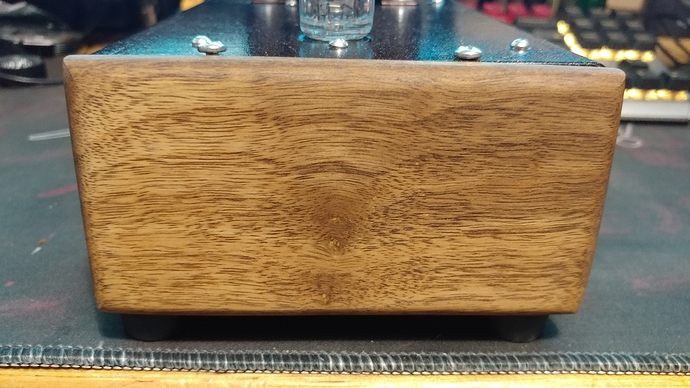 Feel free to ask questions, I got some thoughts on a Mk. 2 for sure. I like this, but I want more…

Additional edit: I didn't know we finally added a DIY section so sorry on that. This is more like a production prototype so maybe it could go in either LOL.