This has happened to me twice now, so I feel like a PSA is worth it.
tl;dr, these things can ruin your experience, make sure they're not faulty before trying other things.
Got my Sundaras today (fantastic headphones, will post elsewhere about them), and their 1/4" adapter is faulty. This is the second time in a month, last time it was the adapter that came with the DT 770s.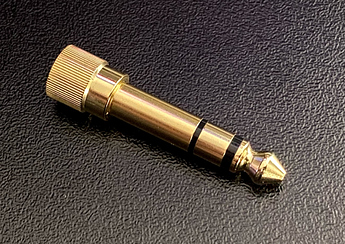 Both times the adapter would end up blending the two channels. Sound-stage would collapse to the center, separation would naturally disappear. With the DT 770s, I actually had to push the adapter hard to the side to get it to work properly. The Sundara adapter works if you rotate the 3.5mm jack a bit.
It's such a small part of the chain, yet it can make the biggest difference.
If you just bought a new pair of headphones, and you're using the adapter, and they don't sound great, or near what you expected them to, make sure to try another adapter. You may be pleasantly surprised.