As you guys may have seen on the most recent episode of Z Reviews, he's currently in the process of reviewing the SIVGA PII headphones which are very near identical clones of the legendary Sendy Audio Aiva.
So as many of you may have done I checked out the Amazon link for both headphones and realized there's only $100 difference between the two.
So I naturally asked the most obvious question on the Amazon listing for the SIVGA PII and the seller got back to me with this: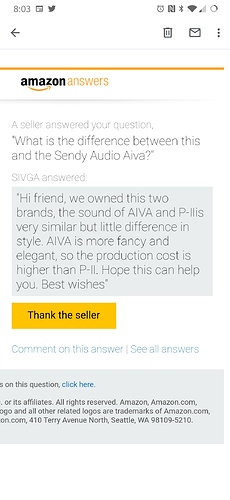 I hope this helps any one trying to decide whether or not to pull the trigger early.