Chap you have any thoughts on the Kaei Tap-1? It's sort of seducing me…
Dont have the Tap1, have the tap 2 mini though but, maybe wait for me to receive the GAD AD3 and the Little Bear B4X first before you pick one of the tube trios. (probably 1 month away though with sale season shipping delays and all that.)
The Tap 2 mini really doesnt sound like a tube to me though, there is also no tube noise either.
Thanks chap - I was more interested in the ADV & TAP-1 for the balanced out and obviously the decadant gold knob on the TAP-1


Heard that also about the TAP-2 / think the AD3 is supposed to be more tubey and noisey.
Looking forward to your findings / you pretty much have every cheap portable tube amp there
Well, tbf it's quite hard to get Radius Deep Mount depending on your country. If I add the shipping + state taxes from Amazon JP it goes above $35USD for me. The Divinus w/ free shipping from Ali and hifigo sweetens the deal for a lot of people.
Yeah I believe both the B4X and the AD3 will be, at the expense of noiseeeee. We see how it goes.
Should have my upgraded source measurement setup by then so will see how it goes.
True one time purchase is cheaper for the Divinus. But since @Andy_Pickard bought 18 pairs of the Divinus, yeah it is not cheaper lol.
Kinda cos one box cost £36
And 5 boxes with discount cost me nowt as an add on to buying Fan2 for £144
Just to confirm there is no Rikubuds option with MMCX right?
I was using the Smabat M2S Pro with a Fiio UTWS5, but the left replaceable driver stopped working.
Links to replacements seem to have disappeared as it went out of stock, so looking for alternative earbuds…
It will come. Hang around.
IIRC - MMCX is currently being worked on for release in next few months on his forthcoming Grand Gen 3 bud - sure @Rikudou_Goku can fill you in on the pricing and progress

Are the connectors screwed directly into the shell? I've thought about doing the same on a DIY but screwing things into plastic always makes me feel uneasy.
Looking excellent though!
Not so much "screwed" in, but glued in with the stem being made to fit the mmcx socket tight.
If you mean resin printing and you know the thread size the best thing is directly modelling the thread in part. It is not perfect in M2 and lower sizes, but >M3 should work and some amount of glue would make it purrfectly solid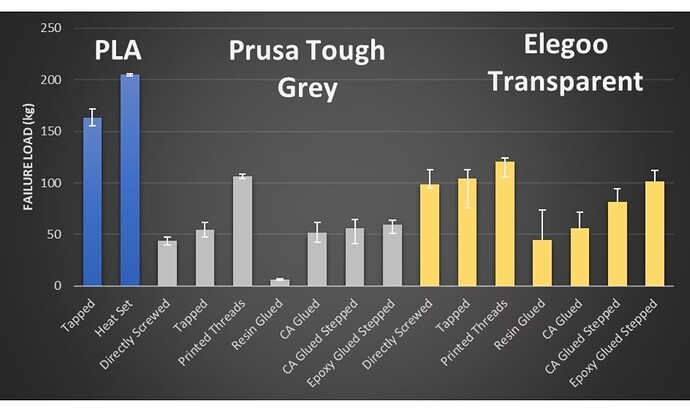 @Rikudou_Goku As my first post on these forums I wanted to say thanks for putting together that ranking list and sharing it. I have specifically been looking for reviews/recommendations on IEM cables and low and behold, found yours! Whereas some in the audio community feel like a cable is a cable, I believe there is something that differentiates them be it quality or how it measurements electrically.

Keep up the awesome work and will also now be following your IEM creation endeavors!

Hey thanks for the trust.

(Rikubuds are earbuds, not iems though.)
Right, sorry I meant earbuds. I had IEMs on the brain as I was typing the post, was listening to my AFUL MagicOne's for the first time.

Thanks. I figured glue would be involved to lock it in place but this makes sense as well.
I've only got an FDM printer so directly modelling threads that small aren't practical, sadly.
Heat-setting might work well looking at that graph, as long as you don't desolder the connections

Hi Riku a couple of ereader-DAP questions!
Do you think this is a case of lazy copying and pasting? Because both models seem to have the DAC/AMP combo, in which case I'm lost as to what "hifi" features are missing from the lite:
ALSO I found the Hisense A5, and I know it's older but it does have expandable storage, and one is available on US eBay right now with a good offer sent to me. It has the ES9318. Besides being in some budget dongles do you know anything about the performance of that chip?
Many thanks!
EDIT: Hmm the Aune BU2 uses dual 9318 so it can't be too shabby?
No warm light option on the A5 either
No the Touch Lite does not have any named dac/amp and yes does look like a copy and paste as the charging speed is also the same which is not the case (10w vs 18w). So difference between regular Touch and the lite are the named dac/amp missing, no front camera, slower charging speed and base model is only 64gb vs 128gb on the regular one. (although there is a also a 128gb version of the lite.)

I did not look into the A5 that much since it has no warm light for its backlight. But if your use is more on the DAP side than the ereader one then it should be better than the touch since it has the sd card.
Aune BU2: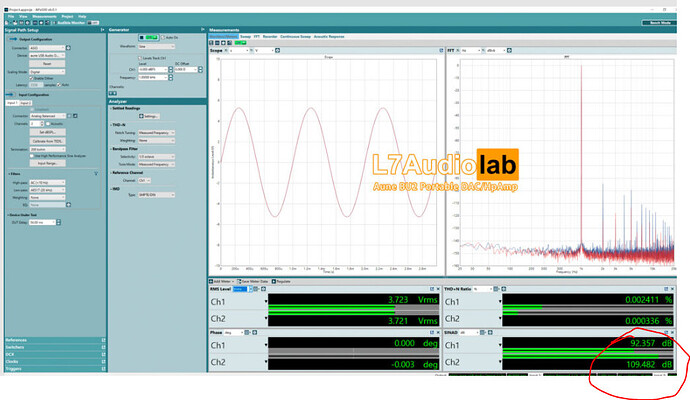 Topping D10s (ES9038Q2M)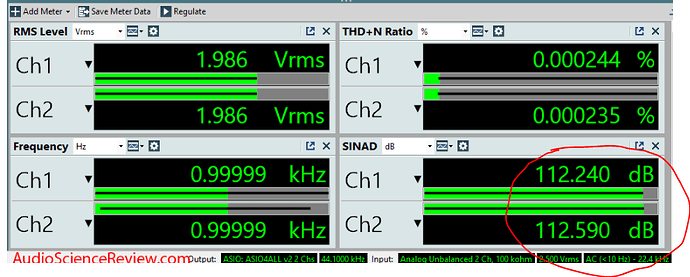 The 9038 is supposed to be the successor/upgrade to the 9318 afaik. Which seems to be the case as it measures better in this example. But this is only good for reference as implementation will matter much more in getting those numbers.
I think if you dont read in the night, where warm backlight is almost crucial, I would go for the A5 instead as a more DAP focused device.
What is the price you found for it?