Faux headphones!? This is way too funny, to just go unnoticed!!

https://www.asos.com/asos-design/asos-design-faux-headphone-ear-piece-in-silver-tone/prd/13224139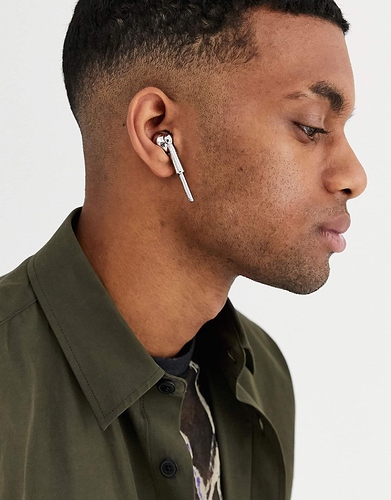 Lol if you tilt your head too much you risk getting stabbed
Also why? What's the point? Just get real headphones and either get them wireless or cut the cord
LOL, at least that one is much easier to recover than Apple's air pods. But yeah that one just looks ridiculous for me.