Just wanted to judge any interest for these items. See if I can get one or all for review.
Im Interested in the new Matrix stuff, more into the Headphone stuff, but you dont do that many Speaker amps, so definetly
Yeah a power amp from them would be super cool. Since I tend to use those for headphones too… Lol
I know, Im currently waiting for my custom Cable to use my Myspheres on my ASR Emitter.
Btw what happened to the 10k big buying haul, I asume you paused it because of the rising prices or what happened with it?
Tons of expenses reared their ugly heads. Policies on some sites changed and that messed with my normal income and frankly the whole endeavor wasn't really getting the sort of attention that would give me the confidence that it would break even in the end. I can always throw money at gear just don't want to throw so much I can't pay my mortgage for 3 months.
We will see how 2023 gets on.
Yes I thought so, I just never saw any update on it.
Thanks for the response.
Btw does your Brodman also have the piano wood?
I listened to a Bösendorfer vc 1, Brodman bought Bösendorfer and Just released their Speakers under their name. They were designed by Hans Deutsch.
But anyways, their vent is basically that piece of wood, its the same wood they use in their pianos. So instead of letting air out, they let this wood vibrate as a pasive radiator.
And You should really contact ASR and See if they send you a review Emitter, its an amazing Amp, mine is from the 80s, they keep updating and tweeking the Amp since 40 years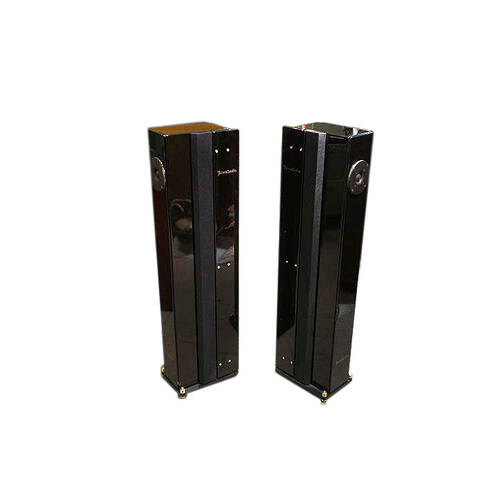 That is a cool concept. I don't believe that is what mine has it is too small. Just an open air port on the bottom.
The Matrix Element P2 is intriguing. I only found out about it today.
I'm also curious about the Element X2 but not only has a headphone amplifier.
I primarily use a Matrix mini-i Pro 3 to stream Roon and feed studio monitors on my desktop. Nice thing about the Matrix streamers is that they have both XLR and RCA outputs which makes adding a sub really easy. That's also relevant for main systems. In short, these Matrix streamers aren't just "headphone amps".