Google Chrome on Windows 10 shows it as secure though.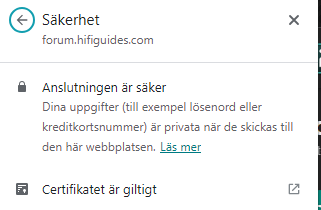 Looks like the site's ssl cert expired, I'll let them know about it
Swedish😄 Er du fra Sverige?
Ja från Sverige.

Looks like it's only with the main front page, not the forum
Oh yeah.


Thought no one checked that one lol.
can't you buy multiple years for this cert?
They just forgot to renew, the front page is managed by someone different than who manages the forum. Either way it's back up now for the few who use it lol