Hello,
I'm a newb when it comes to Home Theater setups. I would like some information about how best to start my HTS journey. I'm thinking of starting with a 2.0/3.0 setup and build from there. My budget for the base setup (AV receiver or Separates + Speakers) is ~$2,500. I would use this system for Movies and TV (70%) and music (30%). See my planned setup below. My living room is 23x13ft.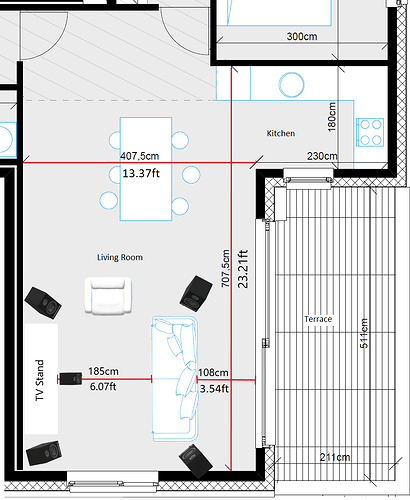 What kind and/or brand of speakers do you recommend?
Been thinking in the range of Klipsch RPs (tower and/or bookschelf).
AV receiver, AV (pre-out chan) + Amp or Pre-Amp + Amp and which brand?
Currently leaning towards Marantz or Denon.
Thanks for any info.