So I've had my Rega Planar 2 for a couple weeks now. Very happy with it. One thing odd I've noticed…
In the 'quick start' manual, they recommend setting up the tracking force for the Rega Carbon to 2grams.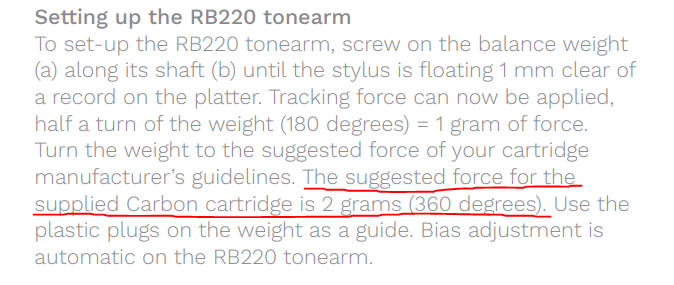 But if you look at the actual manual online for the Rega Carbon it states a range of 2-3 grams for tracking…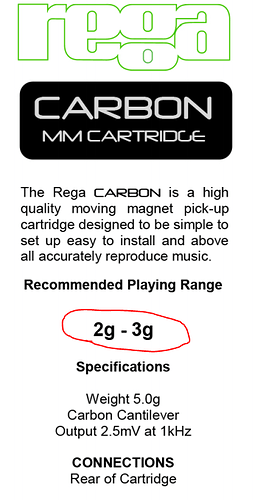 And in the manual for the RB220 Tonearm itself… (Tonearm the turntable ships with) it states to set the tracking force to the upper limit of whatever the range is… which is actually 3grams for the Rega Carbon.


So shouldn't the actual tracking force be set to something between 2.5-3 grams?
Maybe a question for @German_Power or anyone else that has turntable experience.