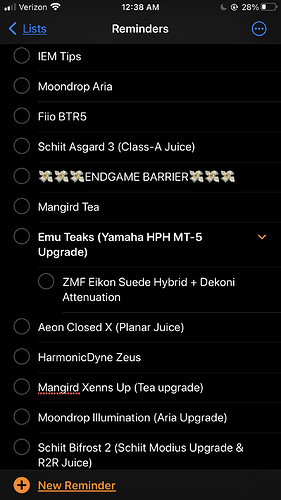 In order to NOT feel distracted in this expensive rabbit hole, I made myself a wishlist of all the things I want to buy in the future.
So far, this has become a very powerful motivator for me, because if I do well in a semester for college, I would like to reward myself with a new IEM. If it's my birthday then I'll perhaps indulge myself with new HiFi gear.
The endgame tier, however, serves as a barrier to prevent major impulse-buying (thank you adhd). In other words, this is where I can daydream all I want, but my money is better spent more practically. Like my dog, or perhaps some investments.