Hi all,
I recently made a post about modding my DT880s and how I managed to murder the left driver somehow. I got a replacement driver from Beyerdynamic and installed it and everything's working. However, I feel like there's a slight issue with the balance. I opened it up and took my multimeter and I measured 249 ohm on the left driver and 265 on the right one. The 265 I noticed earlier but I figured my multimeter was just incorrect (it's rather cheap), however the measurements are consistent.
Could this be something I hear? And could this have something to do with a bad soldering job on my end?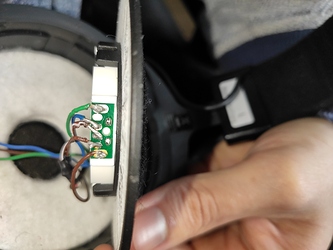 EDIT:
I measured both on the left driver by measuring between the ground and the connection for the left channel and the ground and positive of the right channel (the outgoing wires on the left driver).
Cheers