let's talk about food

I like to grill steak, chicken, pizza, burgers, lamb and most meat lol (except sea food since I'm not a fan). Also grilling fruit like pineapple or peaches is actually pretty good. Grilling stuff like garlic bread is nice too. Grilled veggies can be pretty tasty with the right seasoning or sauce
Over the week I was working on some pretty tasty garlic pan-fried noodles and a smashed and baked potato dish with infused olive oil.
I am also experimenting with an Aji sauce recipe.
please tell me about the smashed / baked tato's!
Found the recipe on Bon Appetit.
Boil small potatoes in salty water. Cool them down. Line a baking tray and use a second one to smash it down.
Make an oil with any infusion you like. They did a walnut + sardine mixture, but I used Korean spicy paste, salt, pepper, herbs. I'm more of a spicy guy.
Drizzle on both sides, bake at 450. Enjoy in one sitting

Until brown and crispy. I think it took 25-30 mins
Now we're talking. My favorite time of year to cook outside is in the winter since I'm not sweating over a fire. Last cooks were char sui pork and rack of lamb. Maybe doing a brisket this weekend or ribs: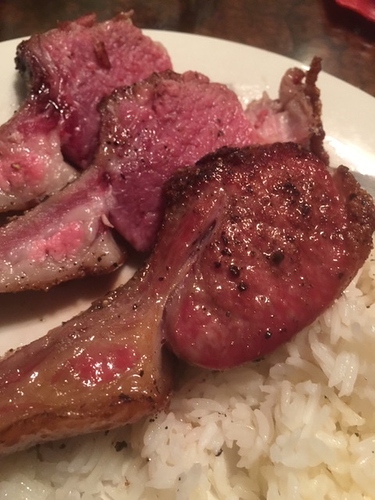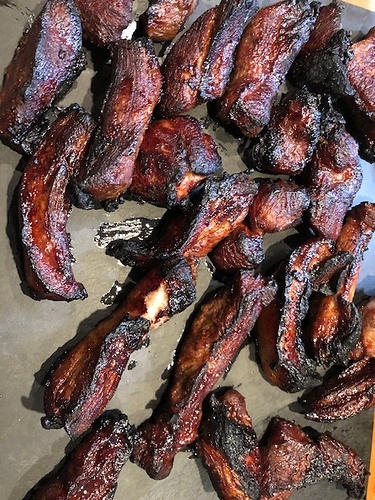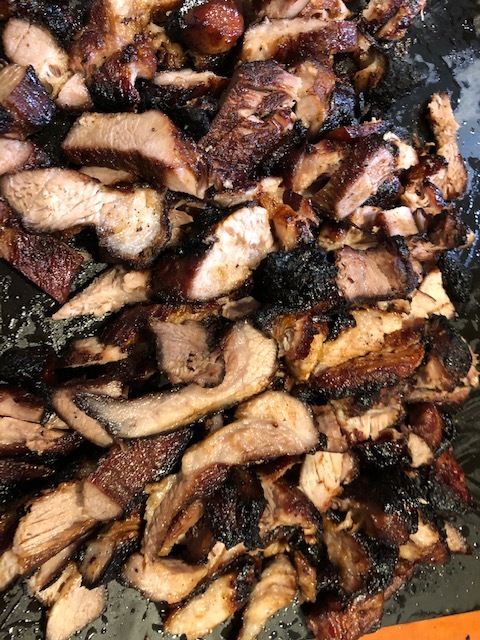 We cook meat very differently in the UK, the top photo would usually be too rare for most people. However, I do love my meat rare. Enjoy your brisket, sounds fabulous!!
Yeah, it's probably too rare for most here in the US, but I prefer lamb on the rare side. I think it looks bloodier in the photo than it was in real life
It sounds great though, have a good time. My personal favourite is 24 hour slow cooked pulled pork. After a whole day on very low heat you take out the pork and it falls right off the bone it's so tender. Beautiful food, especially the cooked skin; we call it crackling in the UK
Man that lamb looks delicious

It's one of my favorite meals for sure
My favorite thing to eat is sushi. I love the range of options you can choose from with it.
I am a big fan of cooking and I am trying to learn how to cook some sushi. In Britain we have plenty of fantastic sushi restaurants, especially in London.
What's your favourite type of sushi? Hopefully I can go to Japan on holiday soon, mostly for the audio but naturally for the food as well
No idea what my favorite type would be. I pretty much try something new every time. Only real comment I can give is I don't tend to like any deep fried sushi. I'm not sure if I don't like it due to any kind of taste but for whatever reason I don't like the warmth it gives.
I thought of sushi pizza as a joke but it looks like it's a real thing. I made some sushi with my father a few months back. Not sure if we'll do it again but if we could actually make some form of sushi pizza I'd do that. Feel like it should be easier to do it in pizza form.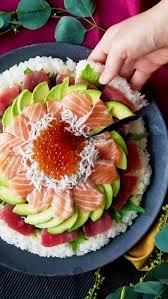 I scored a Weber Smokey Joe for $10…needs a bit of cleaning and then I've got to learn to bring it to temp as I've never cooked with charcoal before. then I can do my ribs or my pork belly

Read everything on this website. You'll never go back to propane. It will teach you temperature management and has great recipes:
This was just a few days ago, I happen to have an indoor gas grill on my oven and use it often, otherwise it's almost always cast iron, or briquets outside. Damn you @Marzipan , one of my favorite topics!
Pork Souvlaki and grilled veggies…there's a stuffed pepper in the background but who cares…LOL