Food, recipes and personal food favourites thread… Cheese 'n onion pie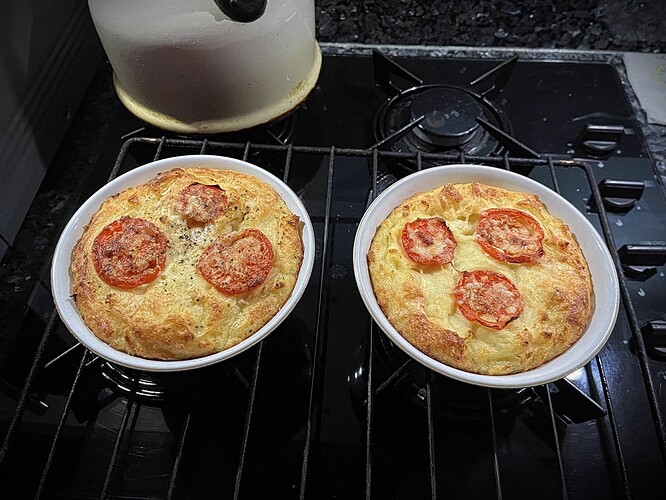 and a slice or three of Tomato on top

Lookin' scrumptious, bro!
I made bouillabaisse for my family last night for Christmas Eve dinner. I'm making prime rib as we speak for Christmas dinner!
Oh man, Kathy made me Lamb chops for Christmas dinner. I should have taken a picture, because these things were to die for! Served with Yukon gold potatoes and fresh asparagus. Delicious.
I LOVE this Seriously Sharp cheddar! It's delicious!
Whole Foods for the win, I was like the hell is this? Lol went great with a Malbec.
We are doin a Butterball turkey tonight. Kathy picked it up for 4 dollars yesterday! Unbelievable deal. We will eat well for a few days to come. It's funny, I still have fond memories when I was little of my dad "making the turkey dance" during preparation! I don't know why, it's just one of those silly things that became a holiday tradition.
That's funny because I actually get it at the local wine and whiskey specialist shop near me. The proprietor has a selection of stuff like cheeses, chocolates, and other snacks that pair with wines he sells.
Oh I wish I was that lucky, I'm out aways from our big city, I just happened on the samples and that flavor hit me good. I should have picked up some prosciutto but forgot.
Fillet steak or two, oven roasted vine tomatoes with olive oil and ground sea salt and skin on Chips (fries)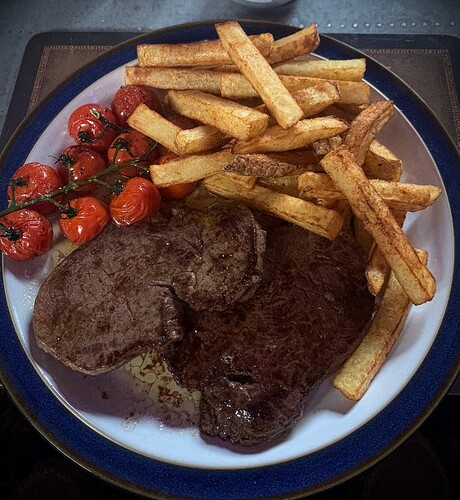 I had a couple beef hotdogs and then a couple stale chocolate salted caramel cookies.
I'm no idiot, that's a dyed cow pie!