Just wanted to share with you guys what i'm currently fiddling around with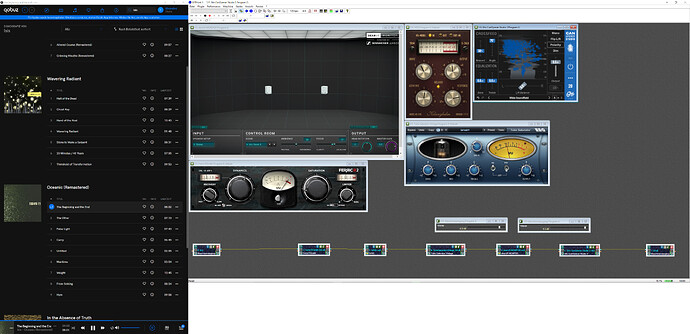 Yes, these are VST-plugins that i'm listening my music through atm. I just started, but i can already tell, that this gives a whole new level to the "game" - as long as you are open to it. VSTs have come a long way and are being used in professional recordings, just like EQ.
My question is - do you guys have experience with it?
And my second one, is a bit more rethorical - why don't we see more "audiophiles" like this, trying to shape stuff even more to their likings or enhancing their experience with software? While i 100% do understand the "puristic" approach i have a hard time accepting close-mindedness in this regard. To me, trying to optimize everything just by buying new gear and changing cables (…) just to have another system, that shapes/colors/expresses the music in that new "fixed" way is just… restricting. I mean - you at least need a somewhat modular system with a choice of different components that you can combine, i.e. different HPs, IEMs, Speaker sets, Amps, DACs. Sure, like most of us have. But something like VST is great fun and i can only wholeheartedly recommend to try it out! There are tons of great, free VSTs and tons of somewhat affordable ones.
As is said, i have only started doing this, i knew VSTs from back in the days where we used this stuff to make and record music. If someone is interested: i use an extremely simplistic setup which doesn't need a DAW at all. It's Windows 10 with virtual cable
and VST-host
This guy explains it quite well, it's also possible on mac: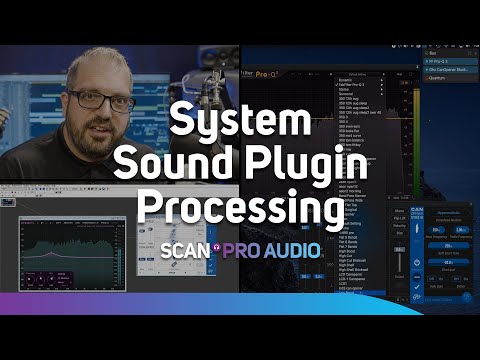 Yeah, maybe you guys want to give your opinion / experience with it or not. I don't really care, i'm having fun.