You can get a replacement pair of mmcx connectors on aliexpress for like two dollars.
Never give up

I haven't done this with the Timeless, but I had a similar failure where the mmcx connector separated and pushed in and if you're willing to crack the faceplate off you can replace the mmcx jack or if the original is just separated into parts and not broken you can secure it back together with epoxy or locktite applied with a toothpick. It's not a very difficult repair at all and I could probably walk you through it if you're willing to send pics once you crack it open so I can see what needs to be done.
Wow everyone, thanks a lot for all the tips! I'll say, I'm a little scared of opening a planar but we'll, if they don't work, I don't have much to lose.
@CTOXmas they returned the email saying the one year warranty period was over, unfortunately.
@JAnonymous5150 and @blanche thanks for the tips. I had a look at a microscope today in work and the metal itself seems bent, but don't know if it's broken or not. I figure I will order the replacement jack and then try opening it. Will keep you guys updated on this.
My inbox is always open or you can just tag me on a post if you have any questions. Good luck and Godspeed!
J/k on the godspeed part. You'll do just fine!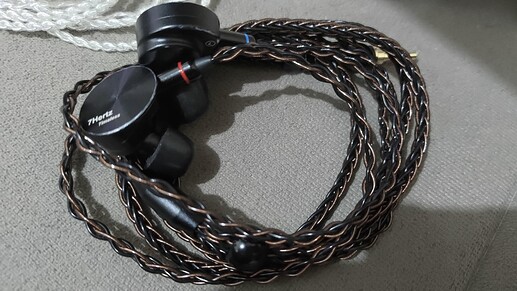 Little update: I did some evaluation in my work microscope and located the copper in the connector. I pried it open with a fine plier and it works, at least for now. The cable however didn't work so I ordered a new one.
In any case, I did follow your advice @JAnonymous5150, and bought an mmcx jack just in case. If anything goes wrong I'll be ready.