Hifiman 4xx 7.5
Another headphone i've heard a lot about and is recommended to new people. People keep saying what a good deal this was at $169 but now it's priced at $130. This headphone is often compared to the HE400i. But has the build of the HE400. The only other planar that comes close to this headphone at this price would be the t50rp.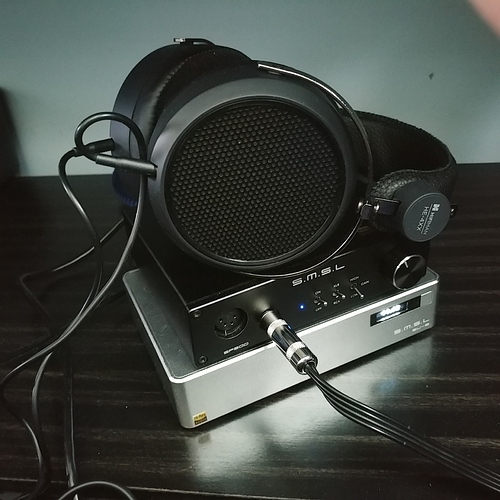 SOUND
Slightly V shaped signature, warm. Bass is good. Mids are present and good. Treble is good but a little sibilant. Detail is fine. Imaging is fine. Dynamics mediocre. Soundstage is medium. Not peaky or shouty. clear brighter headphones yet also warm. I noticed that the snare drums on this headphone are not too peaky which I like. Usually on new good dream the drums on certain songs can be a pain but not on these. These lack dynamics.
COMFORT
Comfort is good with these headphones. Not heavy. Good tilt and swivel. Adjustments are friction based and hold. Might be a good headphone to buy used and replace the headband parts of inferior headphone builds lol. They often show up on ebay 50$ for parts.
BUILD
The build really really good. Mostly metal. HiFi man can learn a lot from these headphones and how they are constructed for their new headphones. How these exist for 130$ and the lamer Hifiman builds on their higher end headphones exist is beyond me.
CONSLUSION
I hear these are a steal at their price range. And to get a good planar headphone at this price is very nice. It has many nice features. But the lack of dynamic range kills it for me. But the T50rp 150$ might be a better deal. Especially since you can send it in to get moded for you into a much better headphone.
Scoring rating: 20$-300$ 7.0 / 300$-700$ 8.0 / 800-1000$'s 9.0 / 2000$'s and up 10.0
Word description grading: Poor, Mediocre, Fine, Good, Great, Exceptional, Phenomenal