Ok got my Dark Voice in today from Orphean Sound. And its BIG. Much bigger than i thought from the Internet. Serious looking! And HEAVY. These pictures dont do it justice. Its like the Tardis. Bigger in real life than in pictures: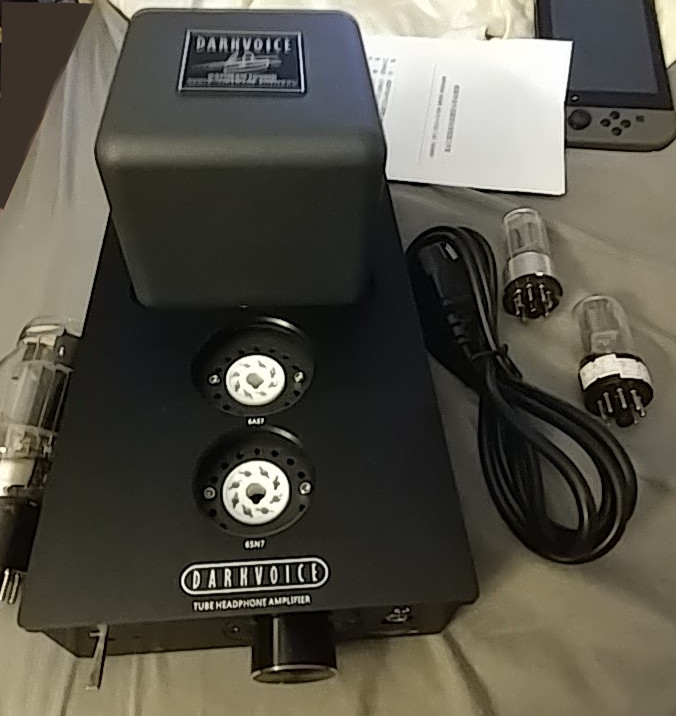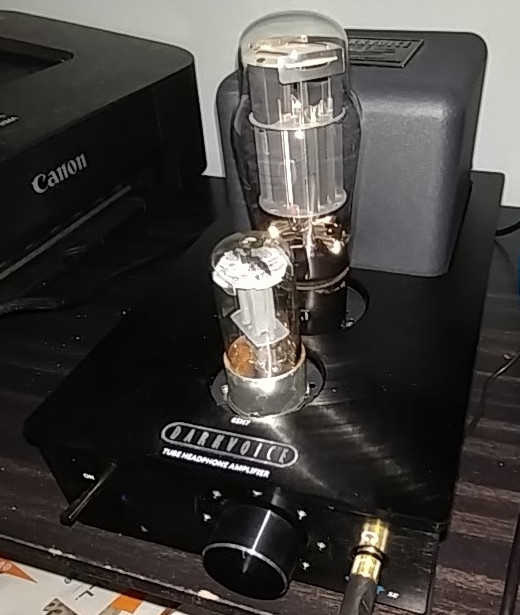 Listening to it now on my Auteur. Very interesting. I'm comparing it to the Arya/RNHP going back and forth lol. I got em plugged into a SMSL SU8, its balanced output to the RNHP and RCA's to the Darkvoice. I heard the default tubes that come with it arnt that good. i tried it and it seemed ok. now im listening to a russian tube 6H8C i got off ebay for 10$ but its making a loud buzzing sound for some reason. guess i bought a lemon. switching over to the default tube that came with it. Maybe i should buy some decent tubes before comparing. Anyone want to recommend some tubes for this?
The only way i can compare it is like listening to my stereo at home in the 80's then heading over to my rich uncles place and listening to his 10,000 dollar stereo system lol. But thats not really accurate. Its kinda like going to a concert and hearing the band while walking through the tunnel (Darkvoice) to the seats, then exiting the tunnel and entering the arena (RNHP).
IDK though. theres something to the Darkvoice i like. I mean it comes close to the RNHP. I can feel the quality. Then Stray Cat Strut came on and the beginning of that song sounded heavier, darker. i kind of liked it compared to the Arya. Could it be the Darkvoice is better for something like Goth Rock? Heavy Metal? Theres kinda a little magic to it. It makes me a little nostalgic.
So give me a clue guys. Am i seeing this clearly? (no pun intended) or am i missing it? What do you guys like about tubes and what do you listen to it with?