It started as a side note in the Rant thread. It began to gain traction - and now we have a thread!
For all of you riders out there - ALL riders! - This thread is for you. Come and share your love of everything bikes - powered, electric, push - Share your pics, share your stories - let's have some fun!
Here is my newest ride. I was first introduced to this bike, The Triumph Trophy SE, back in 2014 at the IMS when they first came out and I fell in love with it then. Alas, it was too expensive for me at that time. 3 years later, I managed to secure the last one in the dealership, and one of the last ones in the state as Triumph discontinued this lovely machine in 2017.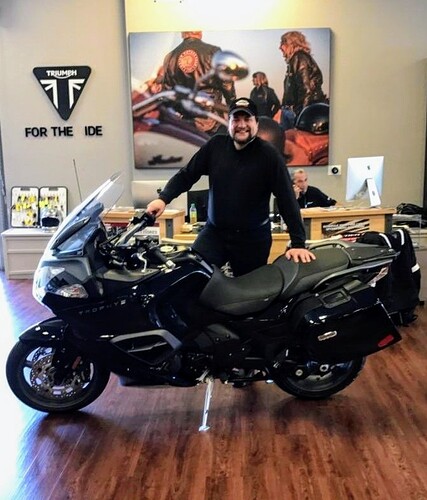 There is a fun tie-in for me in that this bike has a wonderful sound system installed on it. Really comes in handy on those long trips. And with that… DISCUSS!!