Not the Hombolt Fog, the aged goat Gouda is! Beemster is another really good goat Gouda.
This makes me sad, really good Cheese is one of the few things I miss from the UK/Europe.
Some of the Artisan cheeses are slowly getting there, so all hope is not lost.
When I first got to the States, all the bread was crap too, and the Beer, and we seem to have gotten past that for the most part.
I think you'd be surprised at the breadth of what is available in certain markets.
Even the unpasteurized laws are not as concrete as you think, unpasteurized fresh cheeses, yes, but 60+ day aged cheeses are available for sale.
It's a big country, physically and culturally.
Oh I know, things have gotten better and direct from farms you can get pretty much anything. You still need the skills to make a good cheese though, imports still hold an edge. The map I shared is a pretty good guide though of where things are by state.
dammit, I keep reading this as 'Chinese Appreciation Thread'…
This mornings breakfast… local bakery's Sourdough Bread toasted, scrambled Eggs, butter fried Chestnut Mushrooms and the star of the show a few slices of Isle of Mull Cheddar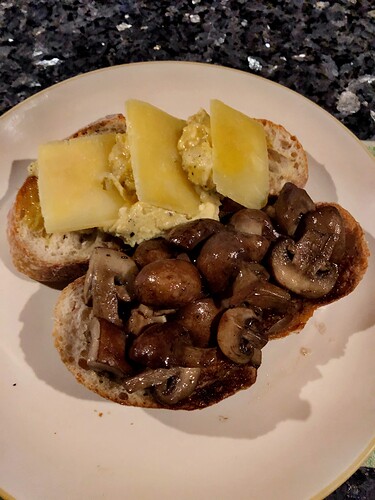 We have "The DEALS Thread" and 1100 Hifiman topics.

Waited a year to go to a deli in Ambleside to buy this cheese. So I bought half a wheel.
It's a black waxed mature cheddar. By far and away the best cheddar I've tasted. Unfortunately I forgot to ask the name of it.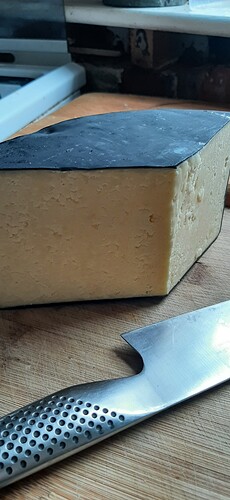 Looks a bit like "Just Jane" Cheddar but it could be any tbh.
I will be contacting the deli to get its name. I have shared it with other cheese lovers and they are desperate to know which one it is. I think it's from one of the Lancashire cheeseries. I will post it's details when I have them.
What 7 cheeses would your cheeseboard contain?
Roquefort
Old Amsterdam Extra Mature Gouda
Brittany Camembert
Somerset Brie
Chaource
Proctor's Kick-Ass Extra mature Cheddar
Greek Feta
Lets show some love for American cheese today!


I'm quite fond of Monterey Jack.
It's Proctor's Kick-Ass Extra Mature Cheddar. It's a dairy/cheese producer in Chipping near Preston, Lancashire.
mature cheddar? so like, it gives life advice and how to solve those issues that nag at you all the time?
seriously though, is 'mature' just another way of saying 'old'?
Yes and no. It has to be aged to develop maturation, but isn't necessarily old per se. The longer the maturation period the more concentrated the flavour. Old Amsterdam can be 15 years old and still ripening and maturing.
I don't doubt cheese is any different than alcoholic beverages that benefit from aging.

Parmesan is one of the best examples, along with cheddars, gouda and other rich cheeses. Most aged cheeses are ripe after 3 years.